Cindy Krum
Executive Director
cindy@capelandtrust.org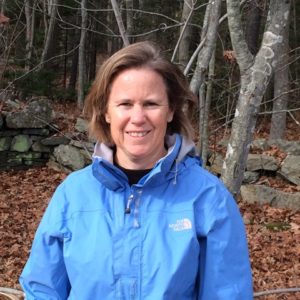 Cindy brings to CELT a passion for community-based land conservation, strong management and organizational skills, and significant experience in environmental education. Cindy recently served as the Executive Director of the Gulf of Maine Association, an organization with multiple partnerships focused on protecting and restoring regional watersheds and the Gulf of Maine Ecosystem. She also managed conservation projects and supported other initiatives for the South Portland Land Trust. She holds a Masters of Science degree in Environmental Studies from Antioch University New England and a Bachelor of Arts in Human Ecology from the College of the Atlantic, and is also a registered Maine Guide. She lives in South Portland and loves to walk, bike and snowshoe on CELT's trails.
Patty Renaud
Membership and Development Manager
patty@capelandtrust.org
Patty is excited to be rejoining the land trust community, having previously built membership support for both Maine Coast Heritage Trust and the Natural Resources Council of Maine, as well as other nonprofits in Maine and Washington, D.C.  She's eager to share her fundraising and event management skills to engage more of the Cape community in helping to conserve the town's natural places and special character. Patty is a graduate of the Leadership Intensive program offered by the Institute for Civic Leadership (now called, Lift360), and holds a B.A. from the University of New Hampshire. She lives in South Portland and loves to dance, to walk the many trails around Cape (especially Robinson Woods), hike, kayak and snowshoe.
Natasha Rathlev
Education Coordinator
natasha@capelandtrust.org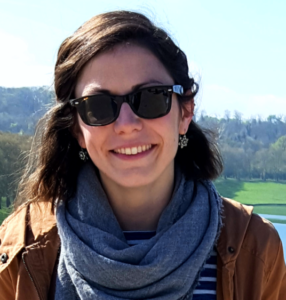 Natasha moved to southern Maine all the way from Annapolis, Maryland in August 2017, and is thrilled to be a part of the Cape Elizabeth Land Trust team. She recently completed a year of service as an Americorps Members, working in an elementary school in Baltimore, Maryland, providing literacy education to K-3 students. Previously, Natasha was on the fourth grade education team at Arlington Echo Outdoor Environmental Education Center in Millersville, MD where she developed and facilitated curriculum based, hands-on environmental lessons and activities. She double majored in Environmental Studies and Film Studies at the University of Richmond in Virginia. Natasha also currently works as a LabVenture Educator with the Gulf of Maine Research Institute, and lives in Biddeford where she loves to bike, hike, paint and go to the movies.
Christian Schorn
Stewardship Manager
christian@capelandtrust.org
Chris is a nature nut who most recently came from Vermont, where he earned a master's degree from the Field Naturalist & Ecological Planning Program at the University of Vermont, and is completing a master's project analyzing forest restoration strategies in the Champlain Valley with The Nature Conservancy. Prior to that, he worked as a Plant Conservation Fellow with the New England Wild Flower Society, a curatorial assistant at the Harvard University Herbaria, and a plant science intern at the New York Botanical Garden. Chris is an unrepentant plant geek, but is working towards becoming a reformed birder and rock collector. He currently lives in the town of Bowdoin with his fiancée, where they enjoy hiking, reading, and singing in choirs.