Paint for Preservation 2019
Paint for Preservation 2019 Wet Paint Auction was a huge success, with a sell-out crowd who, energized by the thunder, lightning and torrential downpours, raised more money for land conservation than ever! CELT is grateful to our hosts the Holden family, to all who attended, to those who bought the stunning artwork, to the fabulous painters who contributed one-half of the proceeds, and to our generous sponsors. Read more about the event.
Watch for Paint for Preservation 2020 this summer!
Planning is underway for CELT's largest fundraising event; the place and date will be announced in the new year.
Paint for Preservation is a 3-day event to raise awareness of the natural beauty of Cape Elizabeth and to raise funds to support the conservation of its most special lands.
During the event weekend, thirty (30) artists paint outdoors (en plein air) at designated public and private sites chosen to highlight Cape Elizabeth's natural beauty. The Call for Artists is made in February. Artists are juried, and the selected artists donate a portion of the art sales to benefit CELT's work to conserve local lands.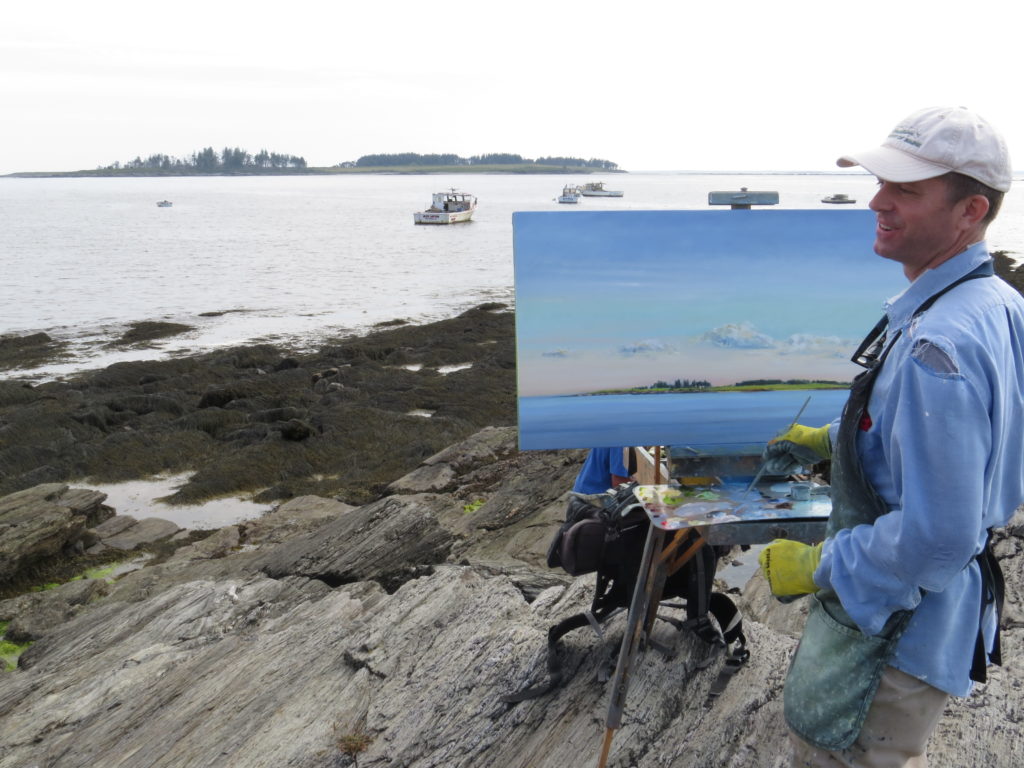 On Sunday, the newly painted artwork is auctioned live at a tented cocktail reception held at a beautiful seaside estate. Guests may also purchase Mystery Boxes containing smaller works by participating artists. The event attracts more than 400 people each year.
This event sells out every year and you don't want to miss it!
Sponsors
We rely on the generous support of our sponsors, without whose contributions we could not offer this gala. Sponsors reap benefits from the publicity surrounding the event and free tickets for their staff or clients. If your company would like to sponsor please email Bill Luneburg.
Volunteer
Between 60-70 volunteers contribute to making this event a success. There's a lot to do — everyone can help out in one way or another. If you'd like to join in the planning or help on the days of the event, Email patty@capelandtrust.org to help.
---