12th Annual Wet Paint Benefit Auction
Sunday, June 30th, 2019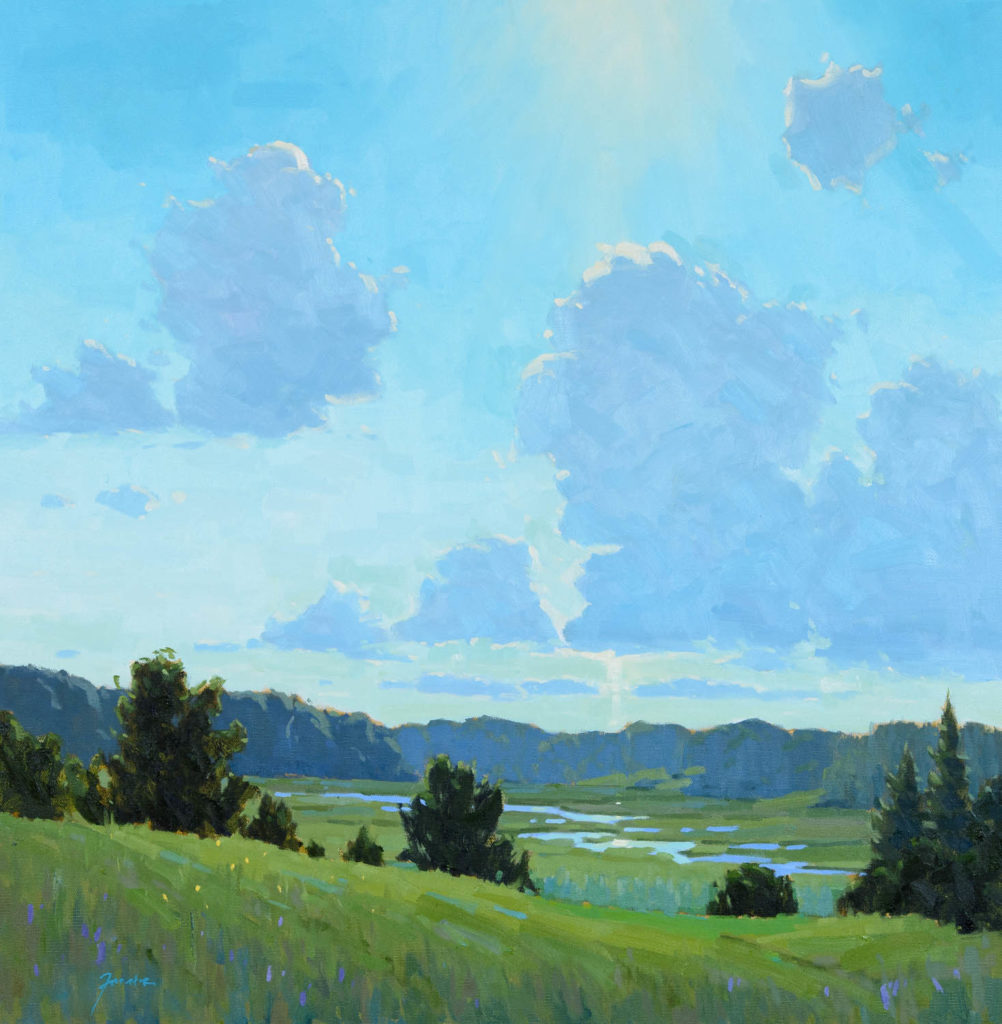 Artist Prospectus
The Cape Elizabeth Land Trust (CELT) is accepting artist submissions for Paint for Preservation 2019, our 12th annual juried Wet Paint Auction to be held on June 30, 2019.
Juried artists will paint on site over a three-day period, from Friday, June 28 to Sunday, June 30, at designated public and private locations chosen to highlight Cape Elizabeth's natural beauty. The public is invited to watch participating artists work on location. On Sunday afternoon (6/30), the newly painted artwork will be auctioned at a tented cocktail reception held at a stunning seaside home.
Proceeds from the event benefit CELT's conservation of the shore lands, marshes, farmlands and woodlands that provide scenic beauty, recreational opportunities and important wildlife habitat in Cape Elizabeth.
Artists: Participation will be juried by Anne Zill, director emerita of the University of New England Art Gallery and an independent art curator.
Medium: Open to all mediums. Artists working in watercolors and pastels may provide a mat; no frames are permitted.
Artwork Size: Minimum 12″ x 12″; maximum 48″ x 48″
Benefit: Participating artists donate 50%, 75% or 100% of the selling price of the art to the Cape Elizabeth Land Trust. This is a no-reserve auction. Proceeds benefit CELT's conservation programs.
How to submit:
Entry fee of $25 due with application. 

Please remit payment:
Your application will not be considered complete unless payment is received by the deadline of Friday March 22, 2019.
Interested artists are invited to apply via email to info@capelandtrust.org, attaching the artist entry form and three (3) images of original plein-air paintings in any medium for juried consideration.

The paintings must have been completed in the past 2 years and should be 12"x12" or larger.

Samples must be submitted as digital images via email. All images should be in jpeg format at 72 dpi with the longest dimension being 1200 pixels.

File names for images should include both the artist's name and the image's title, e.g., Smith, Mary The Walkway.jpg.


All entries must arrive by the deadline of Friday, March 22, 2019.
Please email your three images and the accompanying Artist Entry Form to info@capelandtrust.org. Any questions may also be emailed to this address.