Map Order Form
Before You Order: Please consider supporting the work of CELT by becoming a member. Memberships start at $35 and include a complimentary trail map. If you are already a member, thank you! Your complimentary map will be mailed with your annual renewal thank you letter. If you have any questions about the status of your membership or wish to expedite the delivery of your updated map, please email patty@capelandtrust.org.
2021 Cape Elizabeth Town and Trails Map
This revision includes several small updates from the 2020 version: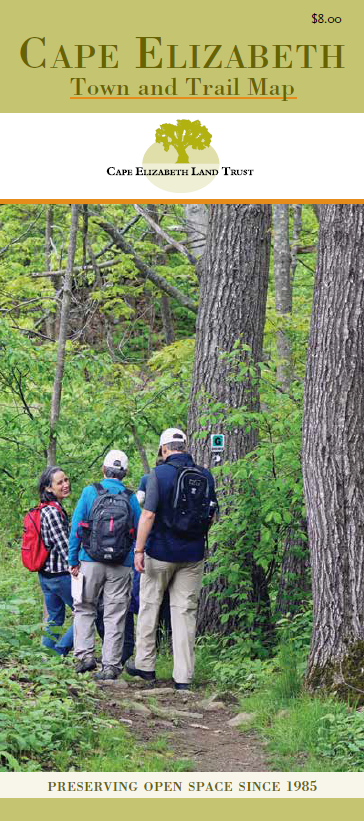 Added agricultural conservation easement at Maxwell Farm — Dyer Field. Another 76 acres protected by CELT!

Please Note: As with our easement at Jordan Farm, there is no public access.

Updated Turkey Hill Farm to CELT-owned
Updated trails at Robinson Woods Preserve, including changes to trails south of the pond
Updated name for Runaway Farm (previously Pollack Brook Preserve)
Several edits to the trail and parking descriptions to improve clarity and accuracy
Looking for other CELT merchandise? Click here.