CELT is fortunate to have been the recipient of numerous Eagle Scout projects over the years. Most recently, Benjamin Colello completed a trail reroute and bridge crossing in Robinson Woods Preserve. The new bridge is a beautiful 16-ft span that crosses an unnamed brook just south of the Pond. Each end transitions smoothly into a section of boardwalk to carry preserve visitors away from the wetland to dry ground.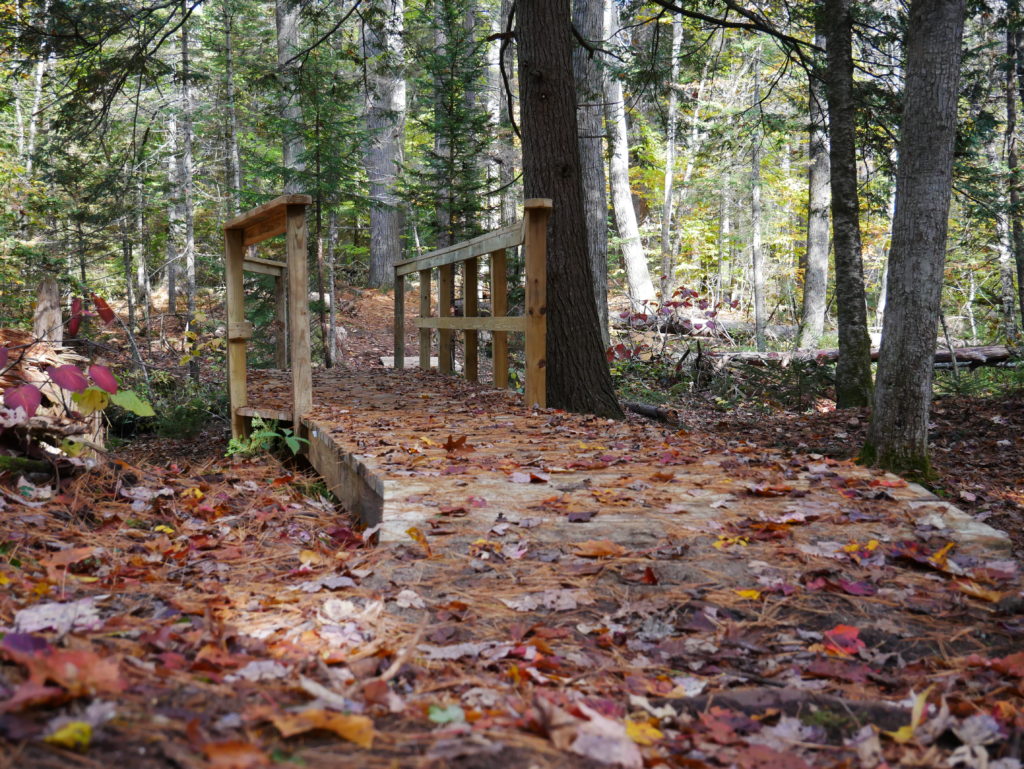 In addition to the physical structures, Ben worked with CELT staff to reroute adjacent sections of the trail, taking into consideration topography, wetland boundaries, and recreational value. Beginning on the Pond Trail just south of where it crosses the pond, the new section loops up and over a rocky outcropping before descending to the stream. Across the bridge, the trail meanders along the stream bank before rejoining the old trail as it heads in the direction of Shore Road. From there, trail users can link all the way back out to the sidewalk, or turn north to cross the dam at the end of the pond en route to the main trailhead.
Thank you to Troop 30 and particularly to Ben Colello for all your work on this project!