Staff
Meet the Land Trust's wonderful staff. If you have a question, they'd be more than happy to hear from you!
Cindy Krum
Executive Director
cindy@capelandtrust.org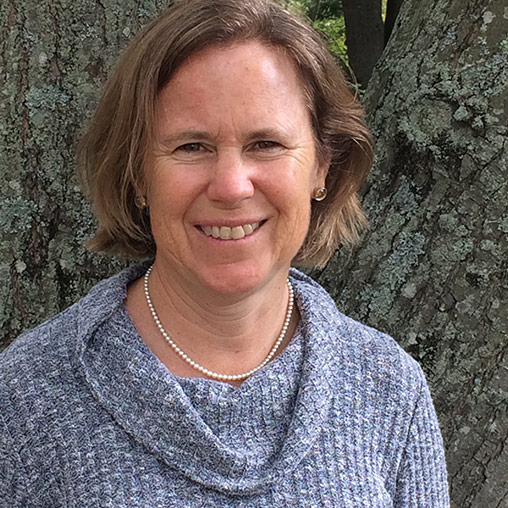 Cindy brings a passion for community-based land conservation, strong management and organizational skills, and significant experience in environmental education to CELT's helm. She most recently served as the executive director of the Gulf of Maine Association, an organization with multiple partnerships focused on protecting and restoring regional watersheds and the Gulf of Maine ecosystem. She also managed conservation projects and supported other initiatives for the South Portland Land Trust. She holds an MS in Environmental Studies from Antioch University New England and a BA in Human Ecology from the College of the Atlantic and is also a registered Maine Guide and Sea Kayak Guide. She lives in South Portland and loves to walk, bike, and snowshoe on CELT trails.
Patty Renaud
Membership and Development Manager
patty@capelandtrust.org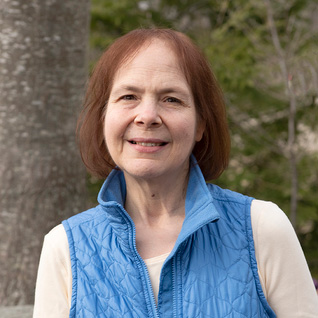 Patty specializes in fundraising and events management, skills that she enjoys using to engage the Cape community in helping to conserve the town's natural places and special character. She previously built membership support for both Maine Coast Heritage Trust and the Natural Resources Council of Maine, as well as other nonprofits in Maine and Washington, D.C. Patty is a graduate of the Leadership Intensive program through the Institute for Civic Leadership (now offered through the Maine Development Foundation) and holds a BA from the University of New Hampshire. She lives in South Portland and loves to dance, walk the many trails around Cape (especially Robinson Woods), hike, kayak, and snowshoe.
Christian Schorn
Stewardship Manager
christian@capelandtrust.org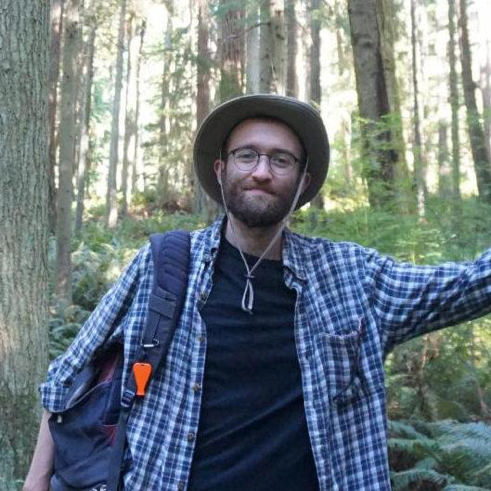 Chris merges his overall love and knowledge of nature—and plants in particular—with his geographic data management skills to help determine the best ways to manage the many properties in CELT's care. He earned an MS from the Field Naturalist & Ecological Planning Program at the University of Vermont, completing a master's project analyzing forest restoration strategies in the Champlain Valley with The Nature Conservancy. Chris has worked on consulting projects and ecological assessments for the Vermont Land Trust and the Greensboro Land Trust, and on volunteer GIS and data management projects for the Brunswick-Topsham Land Trust. Previously, he worked as a plant conservation fellow with the New England Wild Flower Society, a curatorial assistant at the Harvard University Herbaria, and a plant science intern at the New York Botanical Garden. Chris is an unrepentant plant geek, but is working towards becoming a reformed birder, bug catcher, and rock collector as well. He currently lives in Bowdoin with his fiancée, where they enjoy hiking, reading, and singing with choirs.
Philip Mathieu
Education Coordinator
philip@capelandtrust.org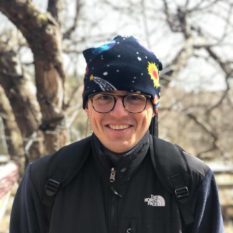 Philip combines a science and engineering background with a love of the outdoors and a passion for raising the next generation of environmental scientists. He earned a BA in Physics from Brown University, with additional coursework in environmental and planetary science. Since graduating, Philip worked as a musician at a summer camp, a ski instructor in New Hampshire, and an ecology educator for K-8 students with The Ecology in Saco, ME. When not guiding troupes of local students for CELT, Philip helps to run the Maine branch of One Mighty Mill, a Massachusetts-based food company helping to re-establish local grain infrastructure in New England. A lifelong food lover, Philip's latest project has been learning the ropes of cooking and brewing with foraged ingredients from the Great State of Maine.