Board of Directors
CELT's volunteer officers, directors, and advisory council are your friends and neighbors. They contribute generously of both their time and resources. Any of them will be glad to share with you how you, too, can contribute to preserving the special character of Cape Elizabeth.
Officers
President, William Luneberg
Vice President, David Briman
Secretary, Liz Murley
Treasurer, Wyman Briggs

Board of Directors
Celeste Bannock
Alison Darling
Nate Fick
Lisa Gent
Dennis Leiner
Suzanne McGinn
Janis Molleur
Christopher Tullmann

Advisory Council
Garth Altenburg
Anne Carney
Nat Clifford
James Cox
Ted Darling
Elizabeth Goodspeed
Tom Gale
Jean C. Hayes
Kathleen Janick
Brigitte Kingsbury
Susan Leighton
DJ Nelson
Dan Redmond
Timothy Robinson
Joseph Schenkel
Board Biographies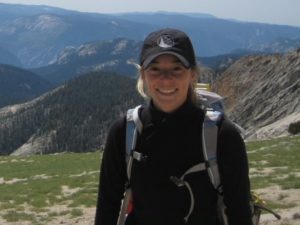 Celeste Bannock has over 15 years' experience working in the field of nonprofit fundraising, including twelve years working for the Appalachian Mountain Club. Celeste grew up in Cape Elizabeth and graduated from Cape Elizabeth High School, before earning a BA from Colby College and a Master of Liberal Arts Degree in Management from the Harvard University Extension School.
Celeste got involved with CELT when she moved back to Cape with her husband Brandon in 2016. "We feel fortunate to raise our two young sons in such a beautiful natural environment," says Celeste. For their ages, the boys have logged quite a bit of "trail time" – and some of their favorite spots include Great Pond, Hobstone Woods, and Robinson Woods. Celeste loves hiking and Nordic skiing and has been lucky enough to hike in Yellowstone, Yosemite, and Big Bend National Parks as well as Italy and Patagonia.
---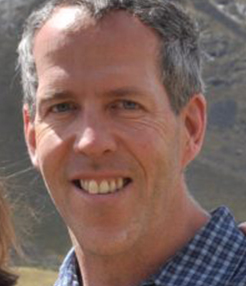 Wyman Briggs grew up spending summers fishing and boating off the island of Islesboro in Penobscot Bay and canoeing the rivers of northern Maine as a whitewater touring guide. After earning degrees from Middlebury College, the London School of Economics, and Harvard University (environmental policy), he completed 22 years as a Coast Guard officer in the field of marine environmental response. After serving a year as the strategic projects manager for the Gulf of Maine Research Institute, he currently works as a civilian contingency planner and incident manager for the Coast Guard. He recently served as chair of the Cape Nordic Board and on the Town's Alternative Energy Committee. Wyman enjoys joining his wife, Laura, and three daughters on kayaking and ski trips and occasional fly-fishing and bike touring adventures.
---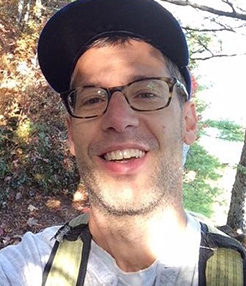 David Briman grew up in New Jersey playing hide and seek in cornfields. He attended Rutgers College and received a law degree from New York Law School. David, his wife, Katie, and their three daughters moved to Cape Elizabeth from New York City in the summer of 2015. Prior to trading in city life in the West Village for the glorious Maine coast, David practiced law specializing in transactional and litigation real estate matters for 27 years, 14 of which were at his own firm. David is thrilled to be a part of the dynamic CELT community. In addition to walking in Robinson Woods with his family, David enjoys alpine and nordic skiing, hiking, biking, kayaking, and gardening.
---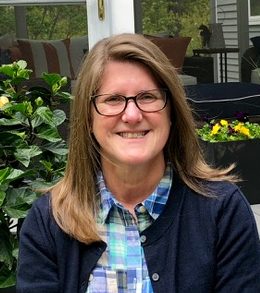 Alison Darling's professional life focuses on the great indoors. She's an interior designer with private clients from Maine to New York. But when's she's not assisting homeowners, Alison is out in her garden or out on CELT trails. She and husband Ted live in Stonegate and frequent the Robinson Woods preserve. They moved to Cape in 1992, drawn by the open land, community feeling and strong school system. Alison credits Leon Gorman, with whom she worked for many years, with inspiring her to get more involved in the outdoors. Alison has served on the Board since 2005, when she helped create CELT's Harvest Festival to mark the land trust's 20th anniversary, and later helped with the triathlon.
---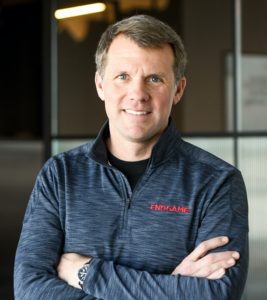 Nathaniel (Nate) Fick is an executive and entrepreneur currently working as the General Manager, Security for technology company Elastic. Prior to his business career, he served as an Infantry and Reconnaissance Officer with the United States Marine Corps and penned the New York Times bestselling memoir "One Bullet Away." Over the years, Nate has enjoyed working with a variety of non-profits focused on education and conservation.
Nate first came to Cape Elizabeth in 2005, after meeting his wife Margaret Angell. "I was immediately struck by the rural character of Cape Elizabeth, saw the land trust office in the town center, and thought that maybe Cape felt so connected with its natural setting in part because of CELT's good work over the years. So I walked in and bought a trail map!" Nate now lives in Cape and loves spending time fly-fishing, cycling, skiing, running, and boating along the Maine coast with his family.
---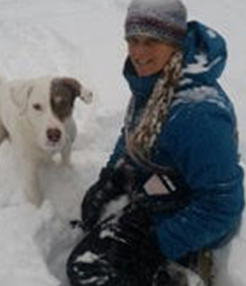 Lisa Gent graduated from the University of Wisconsin with a degree in education and a minor in environmental studies. She has taught young children to adults, both in the public and private sector, and as an environmental education consultant. Lisa spent several years at Maine Audubon as the manager of the environmental center in Falmouth. She served for 6 years on the board of directors of the Maine Environmental Education Association and as president for 2 years. Currently, Lisa runs her jewelry business and volunteers with CELT. Lisa, her husband, Steve, and their three boys have lived in Cape Elizabeth since 1990.
---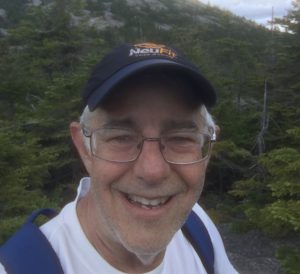 Dennis Leiner has been trying (unsuccessfully) to retire since selling his medical device company in 2010. He currently works as a consultant for startups in the medical device industry and serves as vice-president of the Bioscience Association of Maine and as Chairman of the Board for the Optics and Electro-Optics Standards Council.
Dennis moved to Cape in 2001 with his wife Jayne. At the time, they knew of Portland as a sea kayaking destination but didn't know much about Cape's outdoor spaces. They were introduced to the land trust by friends who were designing the CELT maps, and soon became members.
In addition to kayaking, Dennis is an avid swimmer, but also enjoys sharing more terrestrial activities with his grandson and granddaughter, who both live in Cape Elizabeth.
---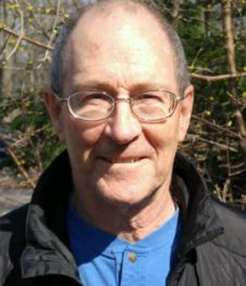 William (Bill) Luneberg is a retired lawyer and law professor. He has summered on Cliff Island since 1946 and retired to Cape Elizabeth in 2014. After graduating from law school, he worked with the United States Environmental Protection Agency in Boston and Chicago for 3 years. After that he was in private practice in Chicago for three years before going into teaching law, first at the University of Chicago as a Bigelow Fellow, and then (for 36 years) at the University of Pittsburgh. His teaching and research specialties included civil procedure, administrative law, legislation, federal lobbying law, and environmental law. He has represented a variety of environmental organizations over the years with regard to air pollution, water pollution, and forest preservation issues. He is married with two children (and two grandchildren). He spends his spare time hiking, boating, and trying to improve his photography.
---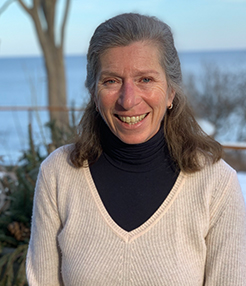 Suzanne McGinn has an economics degree from Boston College and worked for many years in product management, strategic planning, and finance for Bank of America. She moved to Cape in the summer of 2003 and quickly began volunteering with CELT, co-chairing the Education Committee (2003-2012) and chairing the Stewardship Committee (2013-2017). She participates on the Executive Committee and continues to lead school nature programs. She is currently serving as trustee for the Chewonki Foundation; is a member of the Fort Williams Park Committee, Judy's Pantry, and NRCM grants committee; and co-chairs TNC's Director's Circle. Suzanne and her husband, Neil, and three grown children enjoy many outdoor activities including hiking, biking, kayaking, and skiing.
---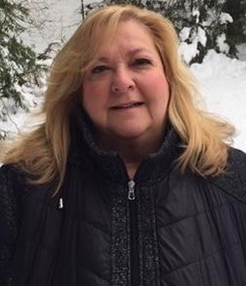 Janis (Jan) Molleur was raised in Eliot, Maine, and graduated from the University of Connecticut with a BS in environmental horticulture. While she loves the outdoors and natural flora, the lure of the financial world pulled her toward her present career at Key Private Bank in Portland. Jan is a certified trust and financial advisor and has worked at Key for over 30 years, handling trusts, estates, endowment funds, and investment and retirement accounts. Jan is a current member of the Maine Estate Planning Council. While raising her two sons in Saco, she served on the Thornton Academy Professional Advisors Board. Jan also has a seat on the United Way Foundation Professional Advisory Committee, among her other volunteer efforts for the United Way of Greater Portland. She became a Director of the Hobstone Owners Association shortly after moving to Cape Elizabeth in 2008. Jan spends much of her summers at her cottage in the New Hampshire Lakes Region and loves boating, swimming, and enjoying the outdoors.
---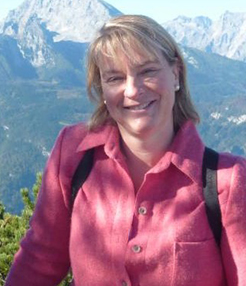 Liz Murley often refers to herself as a recovering lawyer, having practiced corporate law in Boston years ago. She lived in London for many years, doing a lot of volunteer work using her legal training to help several non-profits. Moving back to the U.S., she and her husband, Tom, considered San Francisco, Austin, and Portland,
and kept coming back to Cape Elizabeth because of its rural feel, only minutes from the city. Her favorite walk in the woods is the Great Pond trail, which makes her feel like she's a million miles away, even though it's only 15 minutes from her front door. She is also able to work remotely for an executive search firm in Boston that specializes in academia and non-profits. Off the clock, she sings in two choirs, Portland Community Chorus and Choral Art Masterworks, and gets out in the woods.
---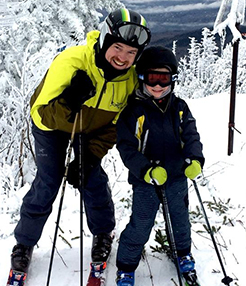 Chris Tullmann has recently returned (2016) to Cape Elizabeth after living away for 8 years. Chris has a degree in Civil Engineering (WPI) and has worked with land use and transportation planning. He has been working and playing in the outdoors his entire life and sharing that with family and friends. Chris brings experience to his role as chair of the Stewardship Committee from the other places he has lived and the many other land conservation and trail organizations with which he has worked. Chris and his wife, Paige, have two young sons, with whom they enjoy spending time outside on foot, bike, boat, or skis.