The Cape Elizabeth Land Trust has signed an agreement to purchase nearly 52 acres adjacent to the existing Robinson Woods Preserve on Shore Road in Cape Elizabeth. The purchase will ensure that these fields and trails will remain open and available to all, and that sensitive ecological and wildlife habitat will be protected now and forever. Here is a map showing the area to be protected.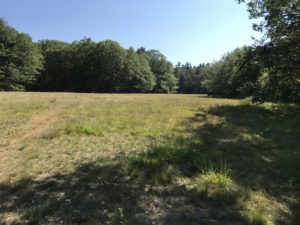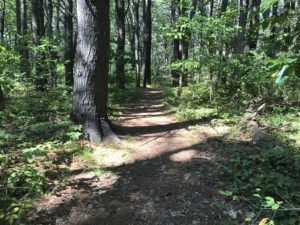 "We are also pleased to learn that we have been preliminarily approved for grant funding for this property from the Land for Maine's Future Program. We plan to work with the Town and other community members to preserve these special forests, fields, wildlife habitat and pond's edge that make this such a priceless acquisition," Anne Carney, the land trust's outgoing president, recently announced.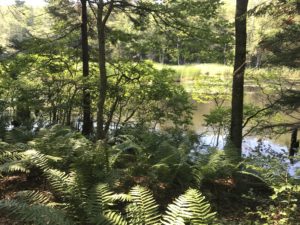 The existing, adjacent 145-acre Robinson Woods has over 3 miles of trails and is much-loved by the community and by visitors from surrounding towns. In August, volunteers from the land trust conducted a study to count visitors, and estimated that an average of 950 visitors enjoy the woods during a typical week in the summer. The preserve is open year-round for residents and visitors from surrounding towns to hike, mountain bike, Nordic ski or snowshoe, or just to explore.
At nearly 200 acres, the new preserve will create the largest area of conserved land in Cape Elizabeth. It will also protect the existing Robinson Woods property from views of housing that could be built right next to the pond if the property were to be developed.
The expansion includes lands along the southern edge of the existing preserve, with connections to the Olde Colony Lane and Beach Bluff Terrace neighborhoods. The current owners have generously allowed the public to walk and bike on their property in the past, but permanent protection is the only way to ensure future access for recreation and strong protections the exceptional wildlife habitat on the property.