With so many things changing this year, Paint for Preservation continues the tradition of plein air artists fanning out across Cape Elizabeth for a weekend of outdoor painting. Their works will highlight the towns' incredible land- and seascapes. Says Claudia Dricot:
"We're so excited to have these amazing artists for this fundraiser again. This is recognized as one of the premier art auctions in Maine, and the caliber of the artists is a huge part of its repeated success."

Claudia Dricot, Planning Committee Chair and one of the original event founders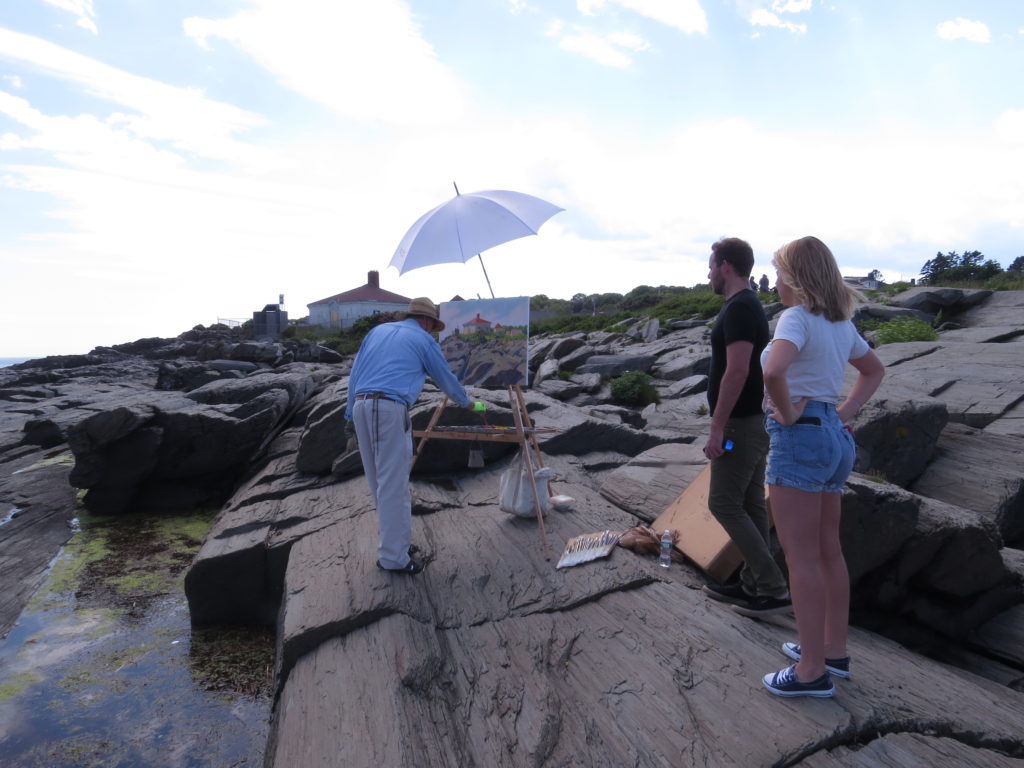 During the "Artists Weekend" August 28-30, the public is welcome to tour painting locations, meet the artists and watch them work – a great activity for a socially-distanced outing! Included in this year's selection are:
Lyn Asselta • Olena Babak • Charles Fenner Ball • Paul Bonneau • Ken DeWard • Marsha Donahue • Mike Dorsey • Carol Douglas • Cooper Dragonette • Erin McGee Ferrell • Margaret Gerding • Frank Gregory • Alison Hill • Jill Hoy • Anne Ireland • Lisa Kyle • Marguerite Lawler • Janet Ledoux • Nathaniel Meyer • James Mullen • Colin Page • Holly Ready • Bjorn Runquist • Matt Russ • John Santoro • Lou Schellenberg • Caleb Stone • Janet Sutherland • Judy Taylor • Emily Trenholm • Michael Vermette • Graham Wood
This year's auction will be held online two weeks later, September 12-13. The paintings will be featured online for preview during the prior week.
In addition to the larger paintings, art lovers may purchase an unmarked Mystery Box containing a smaller painting by one of the participating artists. For many, this is the highlight of the event. Artists donate a portion of art sales to CELT.
A Big Thank You to our Sponsors!
We are especially grateful for the sponsors who continue to support us in this challenging business environment. This generous support is critical to the success of our only fundraiser each year. We hope you will acknowledge them and their support for CELT.