Please be aware that the expanded archery deer hunting season runs from September 12th through December 12th this year. (Refer to the State website for other season dates.)
For both trail users and hunters, please consider wearing blaze orange or other high-visibility gear during hunting season! Hunting accidents happen every year – stay visible, stay safe, and be respectful to everyone you encounter on the trails.
All hunters must contact our office for permission. Please leave us a message at (207) 767-6054 or email stewardship@capelandtrust.org. We need to know how many people are out there and want to be able to answer questions and communicate all relevant and important information about hunting on our conserved lands.
Guidelines:
Due to Town ordinance, hunting with a firearm is not permitted
Tree stands must be removed daily
Stay 300 ft away from trails and residences
Follow all state and town laws and regulations
Hunting Areas
Hunting is allowed in Robinson Woods I (north of Belfield Road), and our new addition at Robinson Woods III, but not in the middle section, Robinson Woods II.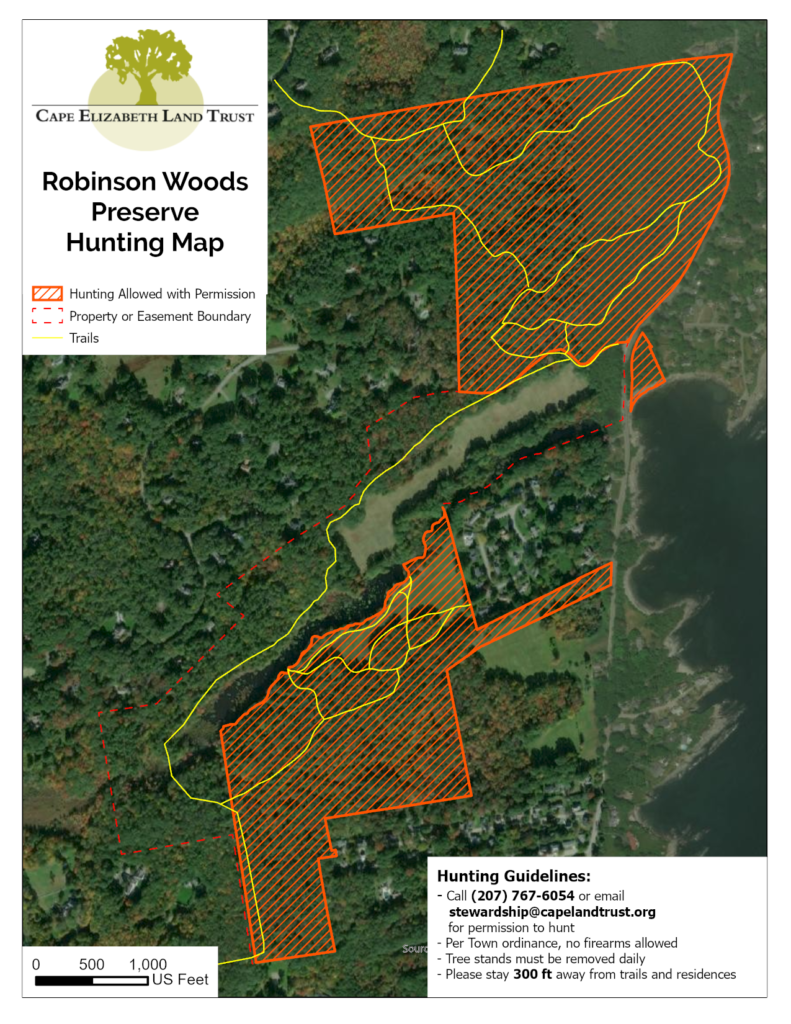 Hunting is also permitted on Runaway Farm and the adjacent property at 498 Spurwink Ave.