The expanded archery deer hunting season this year begins September 10 and runs until December 10, 2022. (Refer to the State website for season dates; Cape Elizabeth is in WMD #24.) All hunters must contact our office for permission. Please leave us a message at (207) 767-6054 or email stewardship@capelandtrust.org.
For both trail users and hunters, please consider wearing blaze orange or other high-visibility gear during hunting season! Hunting accidents happen every year – stay visible, stay safe, and be respectful to everyone you encounter on the trails.
Guidelines:
Due to Town ordinance, hunting with a firearm is not permitted
Tree stands must be removed daily
Stay 100 ft away from trails and 300 ft from residences
Follow all state and municipal laws and regulations
Hunting Areas
Hunting is allowed in the northern and southern sections of Robinson Woods: N of Belfield Rd and SE of Robinson Pond. Hunting is not allowed in the middle section, Robinson Woods II. The 2022 Robinson Woods hunting map can be downloaded here.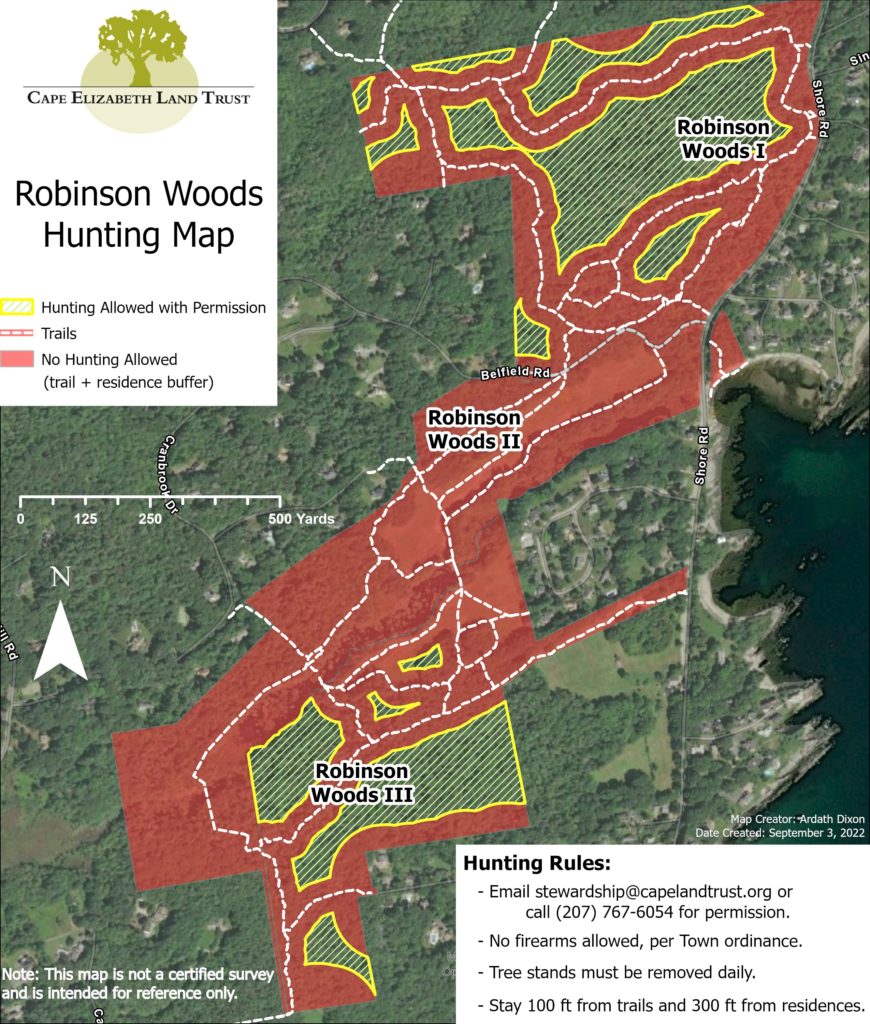 Hunting is also permitted off Spurwink Avenue at Runaway Farm. The 2022 Runaway Farm hunting map can be downloaded here.