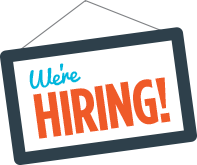 CELT is seeking to hire a part-time Stewardship Manager (16-20 hours/week including some evening and weekends) to work with the Stewardship Committee to identify, assess, and prioritize stewardship needs at CELT properties and to develop and implement plans to address those needs.The SM will work independently or with volunteers, contractors, and vendors to monitor easements and fee lands; maintain the Property Information System; oversee habitat conservation; coordinate volunteer management of invasive species; coordinate volunteers or contractors to create and maintain trails; organize work parties, and work with community groups to expand volunteer capacity; create GIS maps; oversee seasonal property maintenance; develop and execute property management plans; support staff in stewardship related grants and perform other tasks as requested to support the mission of CELT. 
The position requires a working knowledge of conservation biology and land management, proficiency in GIS, excellent volunteer management skills, and strong organizational skills.
To Apply send a cover letter, resume, and contact information for three to four references as one PDF to Cindy Krum, Executive Director, Cape Elizabeth Land Trust by email to cindy@capelandtrust.org.  In the cover letter, let us know how your knowledge, skills, and experience will enable you to excel in carrying out the responsibilities summarized in the Stewardship Position Description. Applications will be accepted until the position is filled.