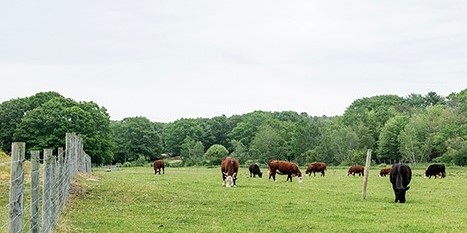 CELT's Forever Cape: A Campaign for our Community seeks to raise a total of $6.25 million and includes a dollar for dollar match to preserve the 76-acre Maxwell Farm-Dyer Field property.
The Cape Elizabeth Land Trust (CELT) and Maine Farmland Trust (MFT) announced a new partnership to protect one of the few remaining farms in the town of Cape Elizabeth – Maxwell Farm-Dyer Field. Once conserved Maxwell Farm-Dyer Field will become the largest, permanently preserved farm parcel closest to Portland.
Owned by Nate and Kathy Maxwell and located between Sawyer Road and Spurwink Avenue, Maxwell Farm-Dyer Field has been a family-owned working farm for generations. The parcel is comprised of 76 acres of rich, rolling farmlands and forested areas. The majority of its acreage is in corn and hay production, and the remaining land supports a thriving pasture-raised beef cattle business that serves many people in the surrounding communities. The joint effort to protect Maxwell Farm-Dyer Field will ensure that it remains a farm forever and that it continues to be an important resource for community resilience and food production. 
"Maxwell Farm-Dyer Farm is the most recognizable agricultural property in town," said Cindy Krum, Executive Director of CELT. "The farm has been the scenic gateway to Cape Elizabeth for generations and protecting it will not only ensure access to farms and farmlands, but will also have great environmental benefits." Trout Brook, an "urban-impaired" and protected stream, runs through the property to its endpoint in Millcreek.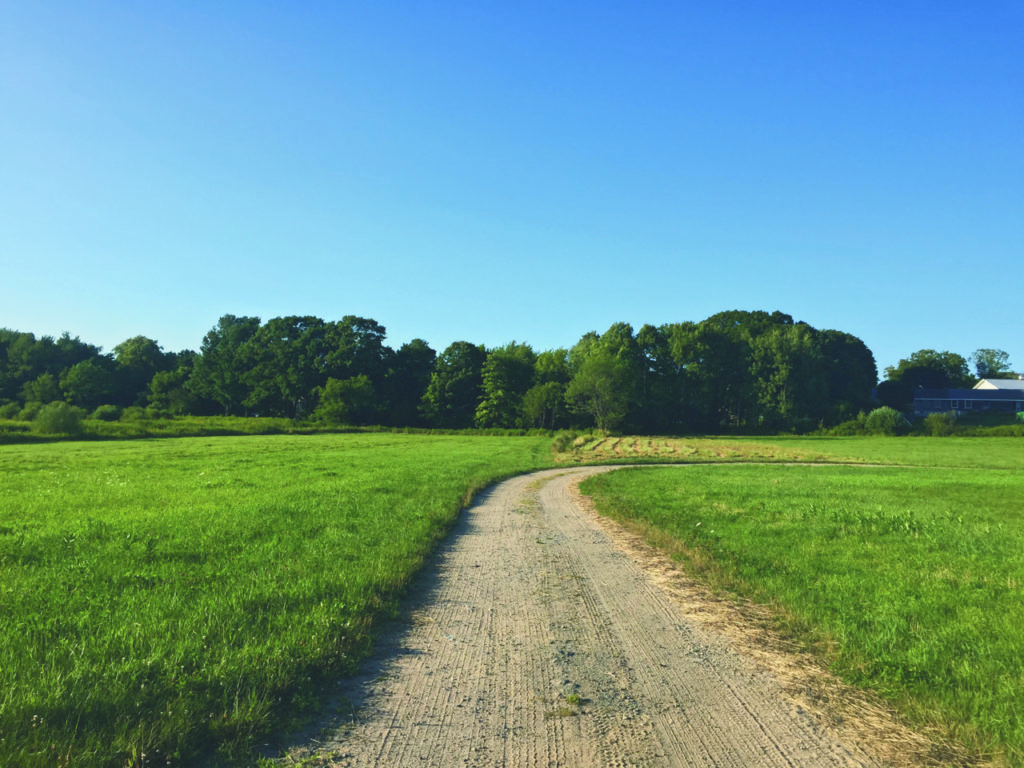 CELT has worked with landowner Nate Maxwell over the past dozen years encouraging him to preserve his farm, and he has decided to enlist CELT and MFT to preserve the Farm in perpetuity through an Agricultural Conservation Easement designed to maintain future farming operations. The easement includes an Option to Purchase at Agricultural Value (OPAV) that stipulates the land be kept in agricultural use and restricts the future sale of the land to the price of its agricultural value, making it more accessible to future farmers.
Chris Franklin, Project Manager for MFT and former Executive Director of CELT, said, "Given the current real estate prices in Cape, there is no way that a typical farmer would be able to buy Maxwell Farm-Dyer Field for continuing farm operations. This easement will make it possible for enterprising farm families to realize their dreams and continue to serve and feed the community for generations to come. Ensuring that this farm stays as farmland is an investment in the future resilience of Cape Elizabeth and the surrounding community."
Forever Cape: A Campaign for Our Community Seeks to Raise $6.25 million
The Cape Elizabeth Land Trust also announced the public phase of a $6.25 million comprehensive campaign. Forever Cape: A Campaign for our Community has raised nearly $5.2 million over the past three years to support land acquisition, perpetual stewardship, endowment, and operational support for the Cape Elizabeth Land Trust. During the "quiet" phase of the campaign, CELT has been able to conserve two signature properties, the 30-acre Pollack Brook Preserve for $1.2 million and Robinson Woods III for $1.0 million, in addition to supporting its operations and allocating funds to long-term stewardship and endowment.
"Forever Cape was designed as a comprehensive campaign," said Campaign Co-Chair, Julian Coles. "That means that every contribution to CELT over the past 3 years – no matter how large or how small – is included and will be recognized as part of the campaign. We have been totally humbled by the positive response to the campaign by supporters during the quiet phase, and we are optimistic that we will reach our $6.25 million goal."
With over 600 members, CELT is encouraging more members of the community to become involved with the land trust and to support Forever Cape. "The Maxwell Farm-Dyer Field campaign is the perfect opportunity for the greater community to join the land trust by supporting the preservation of an important farm in Cape Elizabeth," continued Coles.
Partnering with MFT, CELT is raising funds to secure the full value of the farmland easement in time for the scheduled closing in November. Community contributions to the project will be matched dollar for dollar up to $854,000 by a generous Maine family giving through Maine Farmland Trust. Once closed, CELT will take ownership of the easement and continue to steward the property alongside the landowners in perpetuity.
Find out more about the Maxwell Farm-Dyer Field conservation project and Forever Cape: A Campaign for our Community at capelandtrust.org/MaxwellFarm or email Cindy Krum.