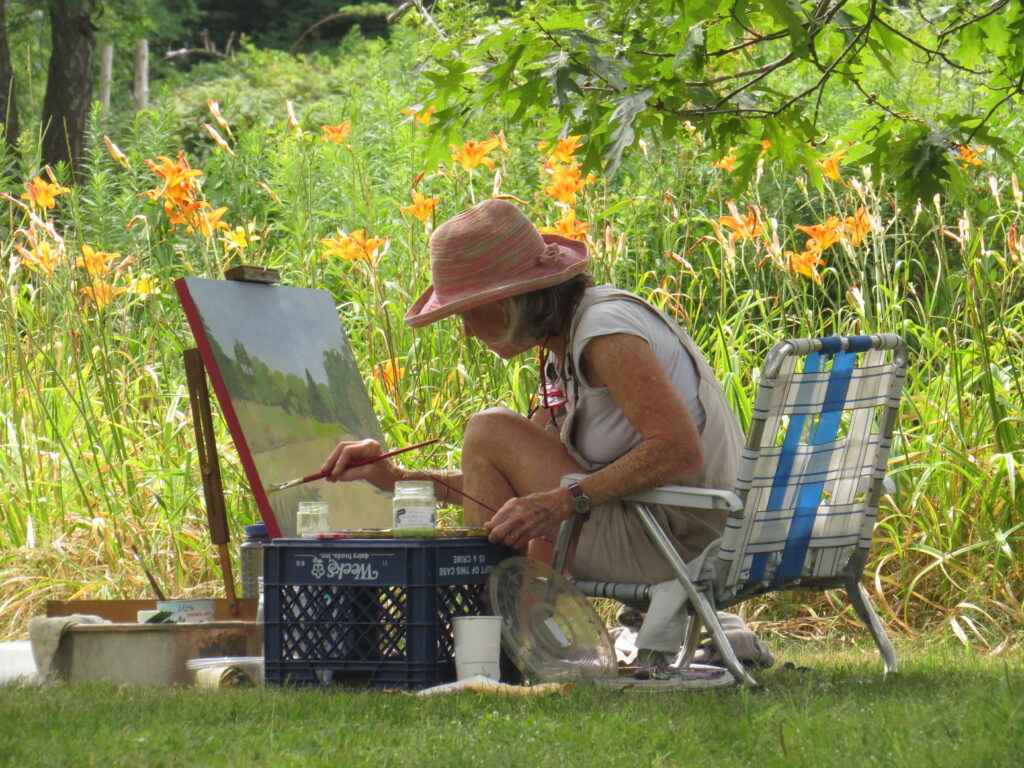 A hearty "Thank You" to the nearly 60 artists who applied for the 16th Annual Paint for Preservation to be held June 23-25. As always, the juried selection process was difficult given the caliber of applications received.
Our juror this year is Mary Harding, independent art consultant and long-time curator for the George Marshall Store Gallery in York, Maine, who shared her thoughts:
It was a challenge to make any eliminations from the many excellent submissions received for this year's Paint for Preservation event. My goal was to make a selection that would represent a wide variety of styles and mediums in order to interpret the Cape Elizabeth Land Trust properties. I was interested in work that expressed an artist's personal vision – how they make it their own by their choice of perspective, subject, color and lighting. The selections are a result of a subjective viewpoint and another juror may have made different selections. And if this were a curation for another type of event, a very different set of selections may have been made.
In the end, 31 artists were selected, including both first time participants and long-time favorites. Congratulations to:
Olena Babak — Charles Fenner Ball — Todd Bezold — Molly Brown — Daniel Corey — Ken DeWaard — Cooper Dragonette — Erin McGee Ferrell — Brett X. Gamache — Margaret Gerding — Frank Gregory — Lindsay Hancock — Jill Hoy — Anne Ireland — Eric Jacobsen — Marguerite Lawler — Janet Ledoux — Susan Lynn — Matthew Meyer — Nathaniel Meyer — Colin Page — Pamela Lang Redick — Kathleen M Robbins — Bjorn Runquist — Matthew Russ — Pamela L B Shockey — Janet Sutherland — Michael E. Vermette — Michael Walek — Russel Whitten — Graham Wood
These artists will fan out across Cape Elizabeth over the weekend of June 23-25 to paint its iconic landscapes. On Sunday June 25 at 4:00 more than 400 people will gather at a tented gala reception for the wet paint art auction that serves as CELT's only fundraiser each year and raises about 25% of its operating budget. Artists contribute a minimum of 50% of the art sales to support CELT's land conservation and other programs.
Tickets to the reception go on sale through Eventbrite on May 15, 2023.
This year's reception and auction will again be held at a lovely seaside home. The reception features music by local artists, mouth-watering hors d'oeuvres and beverages, and the ever-popular Mystery Boxes. These smaller paintings made by the selected artists are a true mystery – packaged in a plain black box and wrapped in a ribbon with no identification of the artist! These surprises are of limited number and always sell out very quickly.
We are grateful to the many businesses who have joined as sponsors for the event: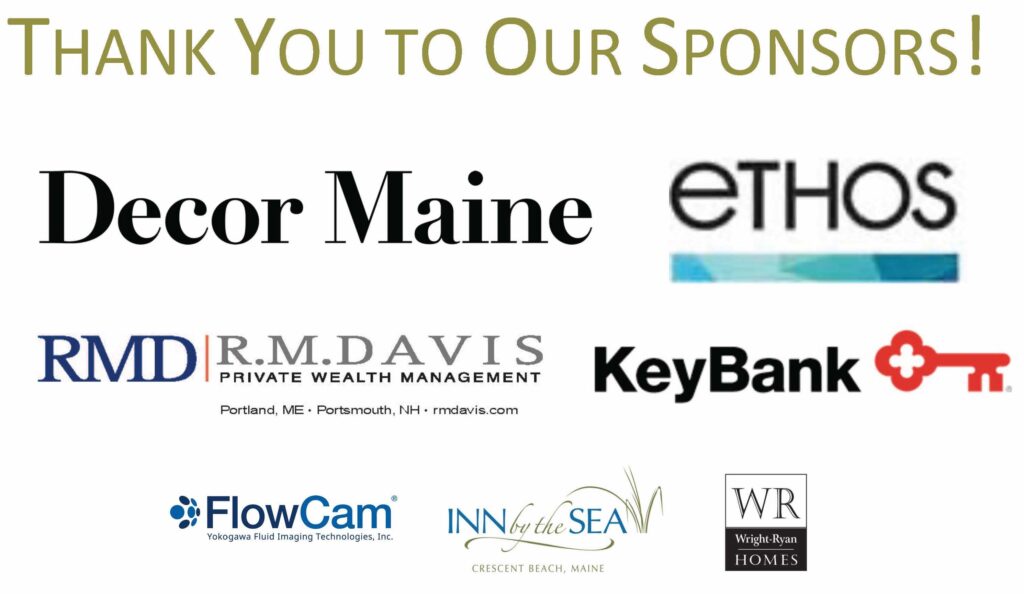 To make sure you're the first to hear when tickets go on sale, make sure to subscribe to our newsletter: