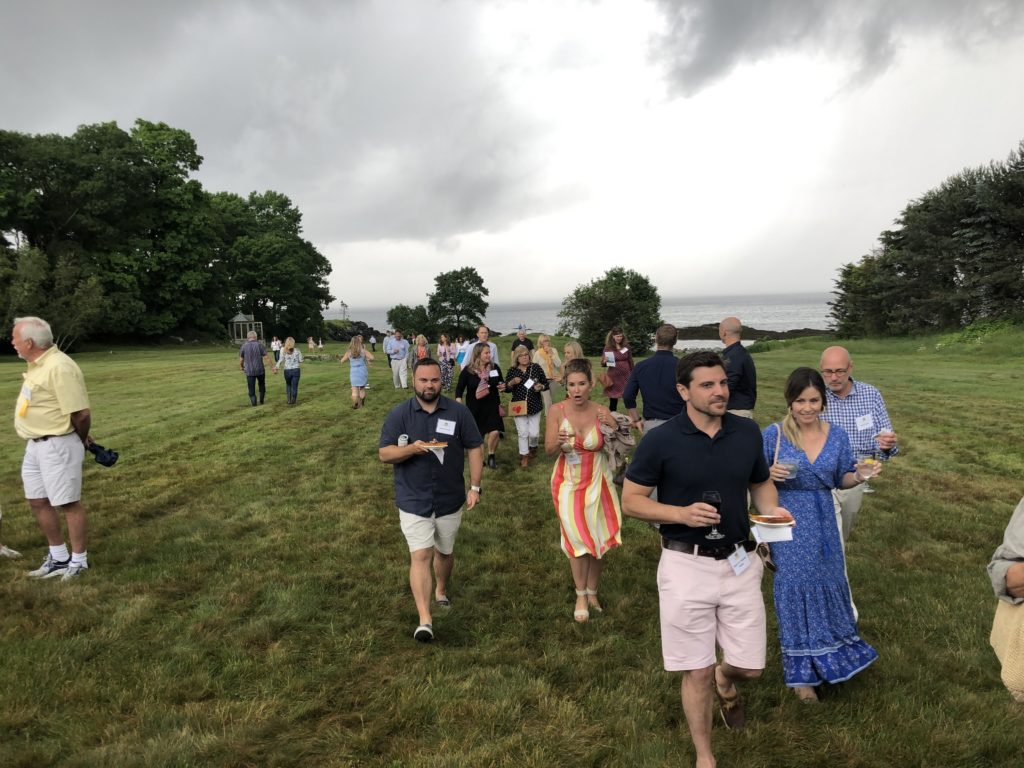 Perhaps energized by the lightning, thunder and torrential downpours, guests at the Cape Elizabeth Land Trust's 12th annual Paint for Preservation wet paint auction on June 30 bid enthusiastically in support of protecting Cape's special places. A sell-out crowd of more than 400 hundred friends and supporters braved the elements at the seaside estate of the Holden Family at Garrison Field. They were rewarded not only with stunning artwork by 30 award-winning artists, fine food and drink, but finally, with a double rainbow over the ocean.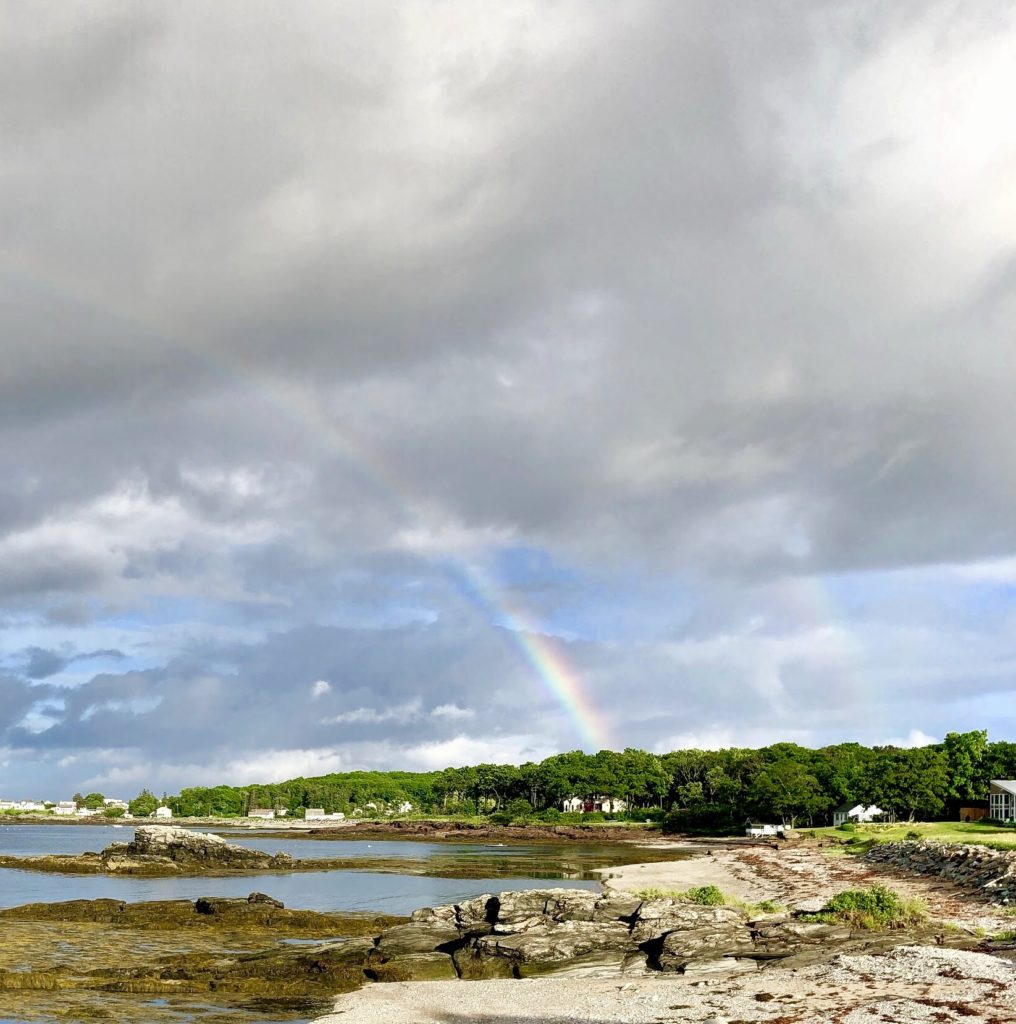 More than 70 volunteers gave their time to the event, many of whom carried their umbrellas while on the job. But the hardiest had to be those from the Rotary Club of South Portland-Cape Elizabeth, who worked tirelessly in the rain to park hundreds of cars in the open field.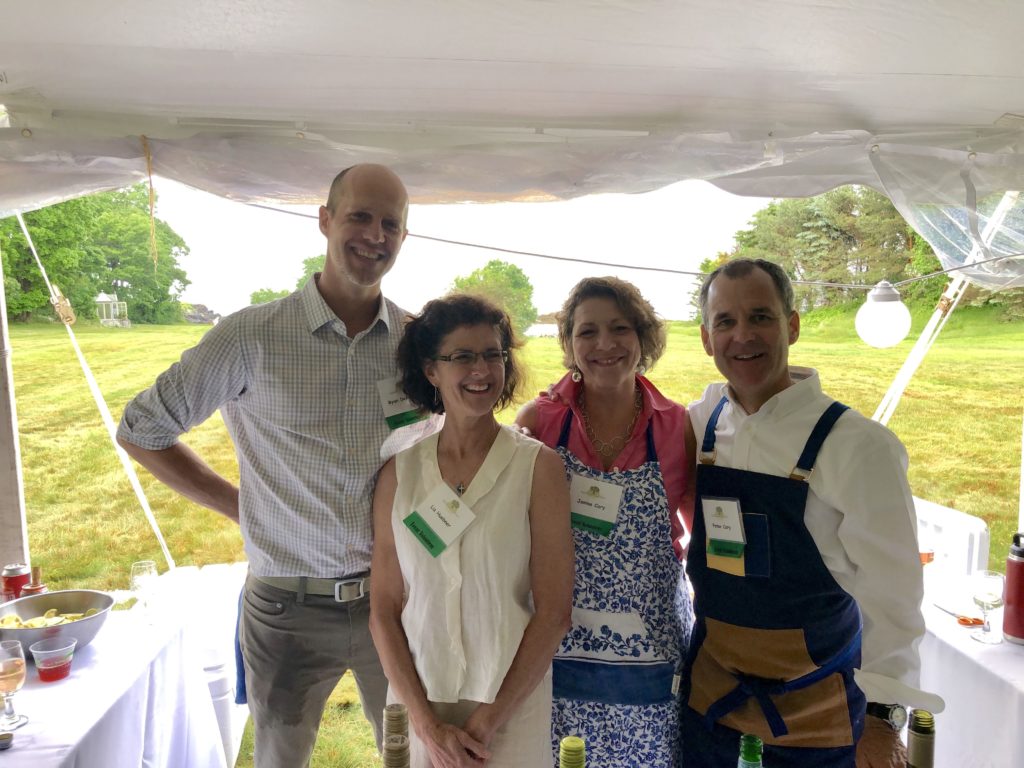 "Thankfully, the artists ended up with fine Maine weather to paint en plein air (outdoors) on Friday and Saturday," noted event founder and chair, Claudia Dricot. "That was most important to ensure that the artwork being auctioned on Sunday was of the highest interest and quality." The accomplished artists are juried to participate, and donate 50% of sales to benefit the land trust. Anne Zill donated her time as the juror to select the artists. Auctioneer Kaja Veilleux of Thomaston Place Auction Galleries was charged with facilitating the bidding in several quite animated vollies as guests kept prices rising.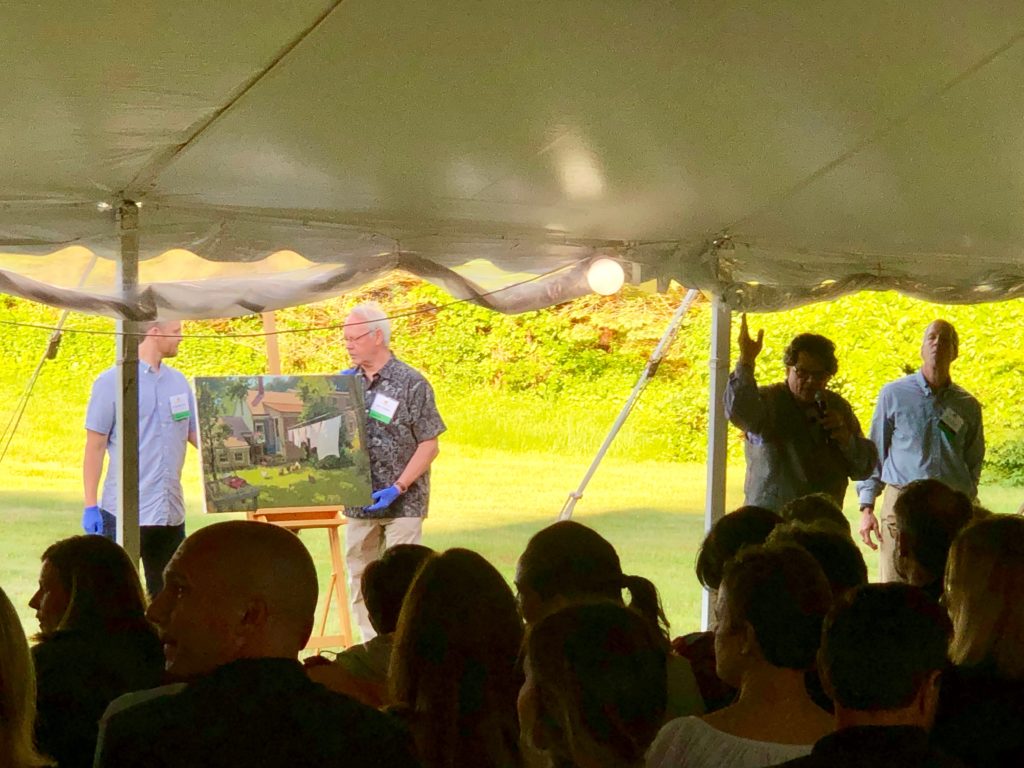 CELT Board President, Elizabeth Goodspeed, made special note of the Holden Family for sharing their lovely home with the crowd. "Jeff did a lot of work to prepare the site before the event, as did Frank Strout and Jim Cox in providing the parking space next door, without which this event could not have happened."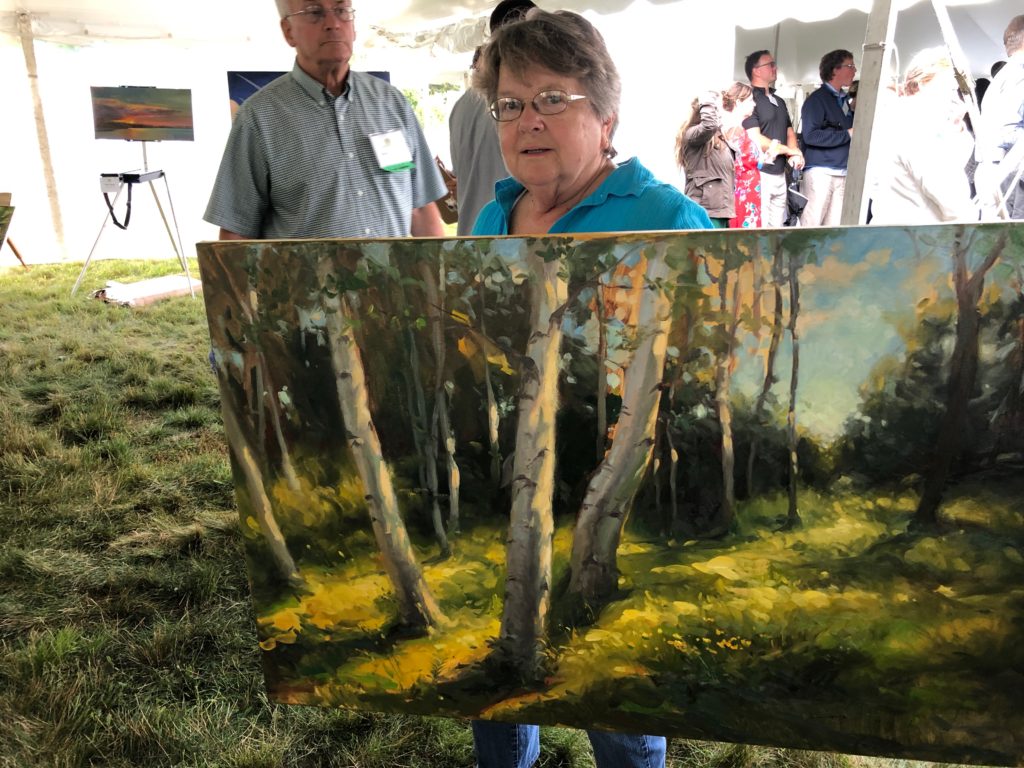 Thanks so much to our generous sponsors, without whose support we would not be able to host such a fine event:

Casco Bay Frames & Gallery, The Marc Gup Realty Group of Keller Williams Realty, Huffard House Interior Design, Knickerbocker Group, Maine Limousine Service, Two Lights Dental, Veterinary & Rehabilitation Center of Cape Elizabeth, and Thomaston Place Auction Galleries
Geary Brewing Co. and Lone Pine Brewing Co. provided beverages. Other donations were received from Big Tree Hospitality, Broadway Gardens, Fiddlehead Florists, Chris and Mary Ann Cary, Jim Cox, Tom and Liz Murley, Ocean House Pizza, and the Rotary Club of South Portland-Cape Elizabeth.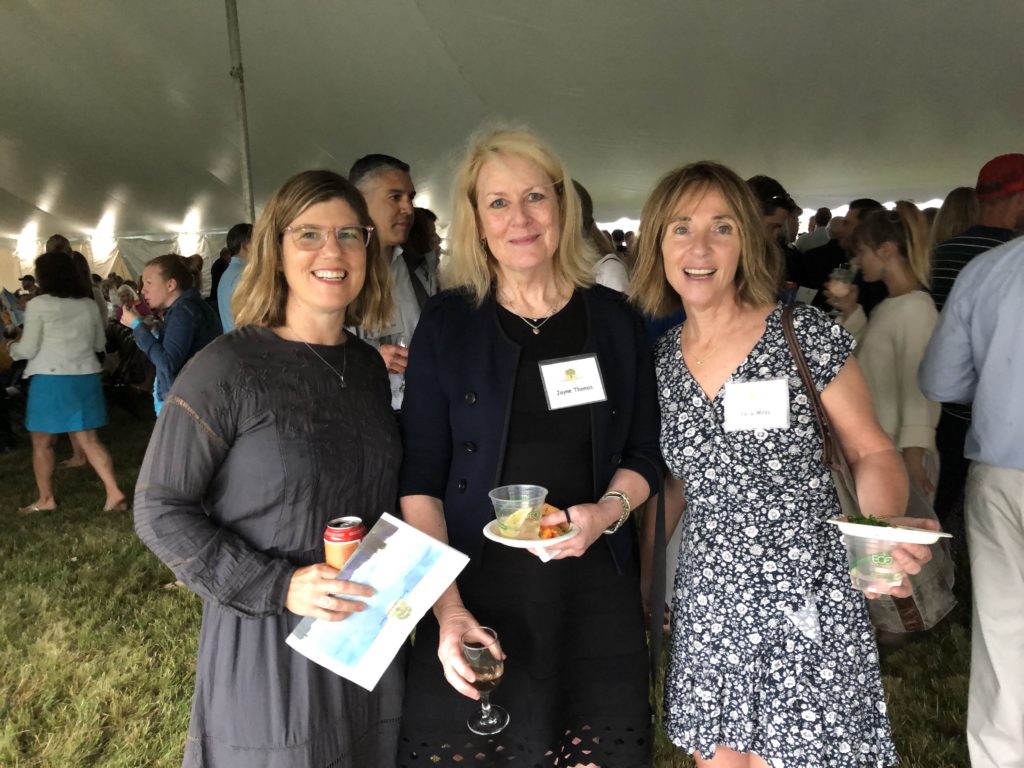 Photography was graciously provided by Bob Harrison, Dick Sawyer, and Meghan Wakefield.
Many Many thanks again to our host, the artists, sponsors, guests, volunteers and all who played a part in Paint for Preservation 2019!