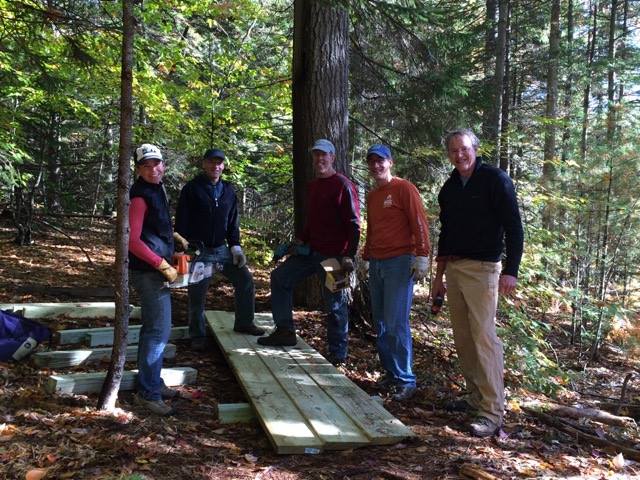 Punxsutawney Phil was kind enough to promise us an early spring earlier this month, so CELT's stewardship team has been eagerly planning the upcoming field season ever since. Helping with trail and property maintenance is the most popular entry for volunteers – there really is something for everyone. No doubt you can find your interest in these spring stewardship activities.
One of the greatest stewardship challenges we (and many property owners) face is managing invasive species on our conserved lands. These non-native plants can dominate forests, fields, and wetlands, excluding native plants and reducing natural biodiversity wherever they become established. This spring we're developing invasives management plans for each of our properties, and already have plans in place for an invasives removal work day at our new property at 498 Spurwink Avenue the weekend following Earth Day—stay tuned for more details!
We're also in the process of preparing long-term management plans for a few of our properties, including both Robinson Woods and the new Spurwink property. As we strive to care for our conserved lands in perpetuity, it's our responsibility to make plans for the future that account for each property's unique ecology and history and ensure that everything that's special about the landscape gets conserved.
We're also expanding our workforce! In addition to hiring our first Stewardship Manager this January, we will once again be hosting a summer intern, thanks to funding from Maine Coast Heritage Trust. This added support will help our team expand our stewardship volunteer program so we can keep people in the community actively involved in the care of Cape Elizabeth's conserved lands! 
Email christian@capelandtrust.org if you'd like to join us!