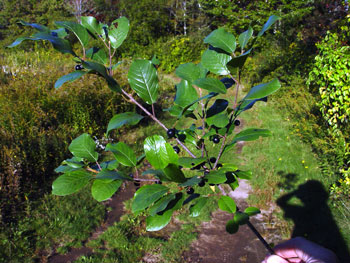 Sep 19
9 - 11 am
Glossy buckthorn and common buckthorn are ranked as "Severely Invasive" by the Maine DACF, and they've been spotted by Runaway Farm. Come join us on Tuesday morning to learn how to recognize it and to remove it before it spreads further.
Let's meet at the parking lot at Gull Crest closest to Spurwink Ave (Gull Crest Drive, Cape Elizabeth, ME 04107). We'll have gloves and tools to share, but certainly bring any you have that could be helpful, as well as a water bottle and sun protection in case.
Please register below if you might be able to join, and certainly reach out with any questions to ardath@capelandtrust.org or (207) 767-6054. Hope to see you there!