Thanks to All who Made Paint for Preservation another Amazing Celebration of Art and the Environment!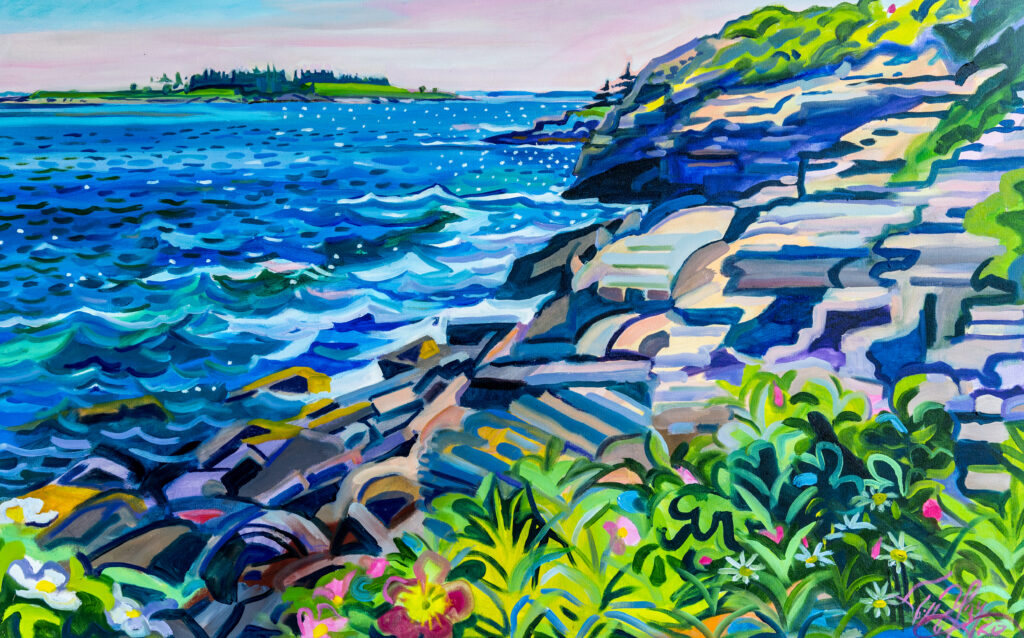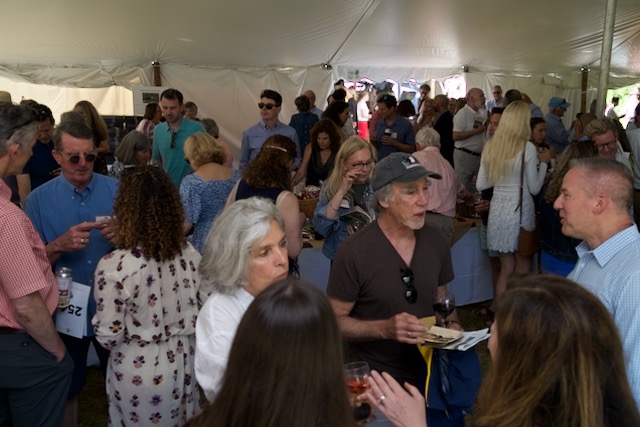 Top left to right: Jill Hoy, Ken DeWaard, Cooper Dragonette
Thank You!
to the 430 friends, artists, sponsors and volunteers who joined to make CELT's 16th Annual Paint for Preservation a huge success! The predicted thunderstorms held off to give us a stunning summer afternoon to celebrate the beautiful land and seascapes of Cape Elizabeth and the plein air artists who brought them to life.
Photos of the day's reception and auction to follow!
Artists on location photos below courtesy of Bob Harrison. L-R: Russell Whitten at Spurwink Church, Colin Page at Ocean View Farm, Erin McGee Ferrell at Kettle Cove Creamery.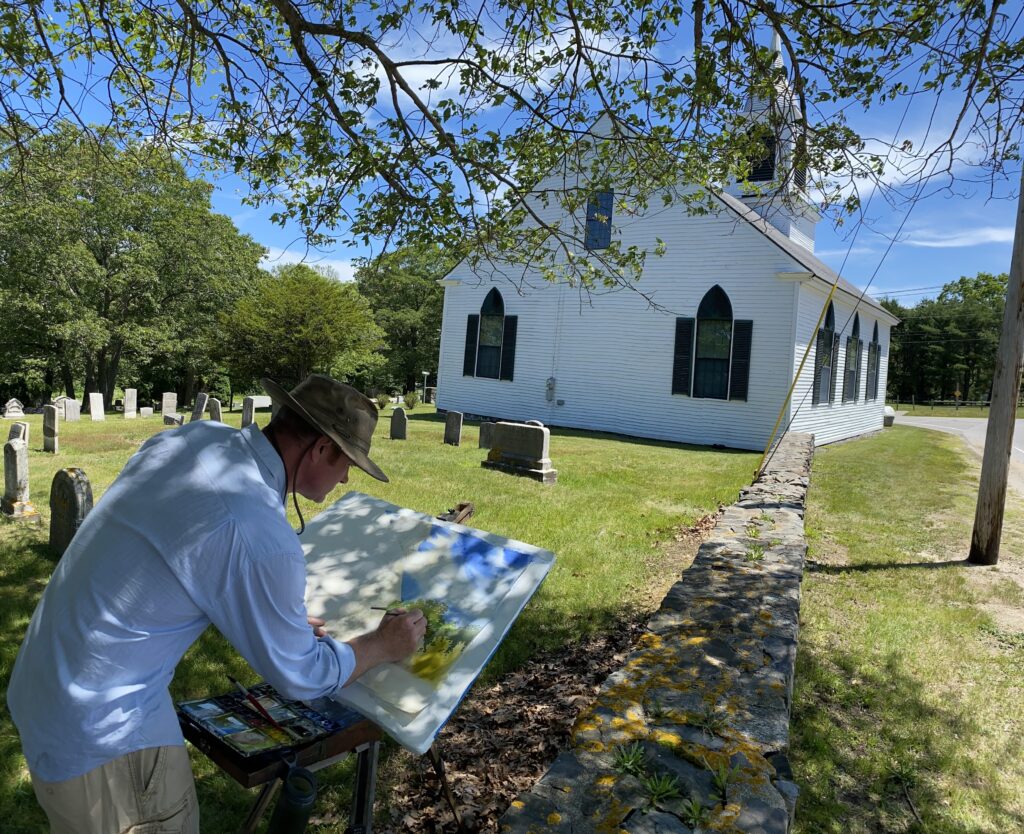 THANK YOU Sponsors and Host Committee
CELT relies on the generous support of many business sponsors, as well as generous individuals who make extra donations to support CELT's conservation, stewardship and education programming. Sponsors benefit from the marketing and publicity surrounding the event and free tickets for their staff or clients.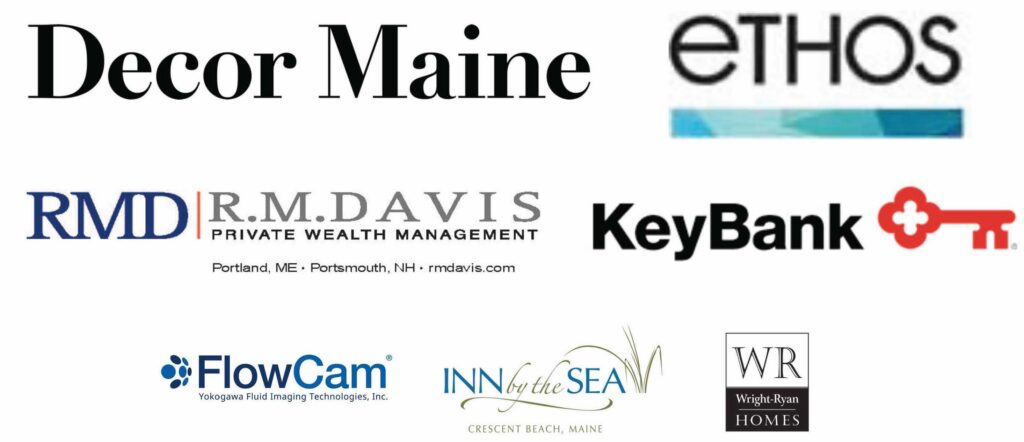 Beverages courtesy of Oak Hill Beverage and Foulmouthed Brewery.

Stewardship Sponsors:

Music by Larry "Flash" Allen brought to you by Kettle Cove Creamery.
Artists' Breakfast provided by Cousins Maine Lobster.
Painting Sites underwritten by Bath Savings Institution.
Many thanks to Elizabeth Ross Holmstrom, of Mindful Employer, for serving as our auctioneer.
Thanks again to the South Portland-Cape Elizabeth Rotary Club for their assistance directing parking and helping to ensure a smooth and enjoyable event for all.
We're grateful for the planning support provided by the Cape Elizabeth United Methodist Church.
2023 Host Committee
We appreciate these generous individuals who have made extra donations to support Paint for Preservation and the conservation, stewardship, and education programs of the Cape Elizabeth Land Trust. Their added support for this event makes a significant contribution to the success of the event and we are grateful!
Anonymous
Margaret Angell & Nate Fick
Bob & Linda Ayotte
Lynn Bailets & Katherine Crosson
David Briman
Jennifer Brosseau
Renee Burch
Matt & Edwin Cahill
Hugh Campbell & Beth Newlands Campbell
Steve Campbell & Catherine Tarbox
Anne Carney & David Wennberg
Mary Anne & Chris Cary
Catherine M. Coughlin & Randall B. Weill
Stacey Curry & David Kane
Azhand & Reza Dana
Brian & Meg Dietz
Michael & Denise Dubyak
Carol Fritz

Lisa & Steve Gent
Amy & Sara Gilfenbaum
Lisa Hallee
Carol Hubbard
Kathleen & Herb Janick
Lou Kaucic & Billy Merritt
Brigitte & Hal Kingsbury
Adrian & Tammy Kurre
Dennis & Jayne Leiner
Bill Luneburg
Allison McLaughlin & Rick Servidio
Jan Molleur
Liz & Tom Murley
Bo Norris & Cathy Houlihan
Lee Schroeder & Jules Tortolani
Emily Smaldon
Andy & Annie Stickney
Sue Sturtevant