Strong Commitment to Public Trust and Conservation Excellence
Cape Elizabeth, ME (Jan 29, 2021) – One thing that unites us as a nation, state, and local community is land: Mainers strongly support saving the open spaces they love. Since 1985, the Cape Elizabeth Land Trust (CELT) has been doing just that for the greater Cape Elizabeth community. On January 29, 2021, CELT announced that it has renewed its land trust accreditation – proving once again that, as part of a network of over 400 accredited land trusts across the nation, it is committed to professional excellence and to maintaining the public's trust in its conservation work.
CELT was first accredited by the Land Trust Accreditation Commission, an independent program of the Land Trust Alliance, in 2015. Accreditation recognizes land conservation organizations that meet national quality standards for protecting important natural places and working lands forever.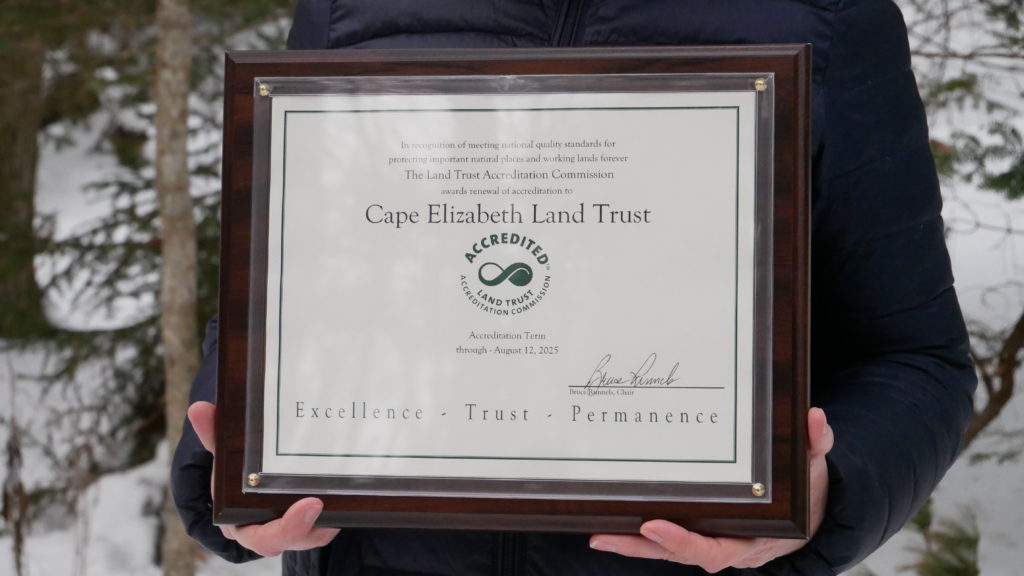 "Renewing our accreditation demonstrates CELT's ongoing commitment to ensuring the highest quality of permanent land conservation and stewardship in Cape Elizabeth," said Cindy Krum, Executive Director. "We are a stronger organization than ever for having gone through the rigorous accreditation renewal process. Our strength means special places – such as Robinson Woods Preserve, Turkey Hill Farm, and Trundy Point – will be cared for in ways that will ensure that their benefits flow not just to those who now live in our community but to the generations that follow us."
Prior to achieving this distinction, CELT provided extensive documentation and was subject to a comprehensive third-party evaluation. The Land Trust Accreditation Commission awarded renewed accreditation, signifying its confidence that CELT's lands will be protected forever. Accredited land trusts now steward almost 20 million acres across the US – the size of Vermont, New Hampshire, Massachusetts, Connecticut, and Rhode Island combined.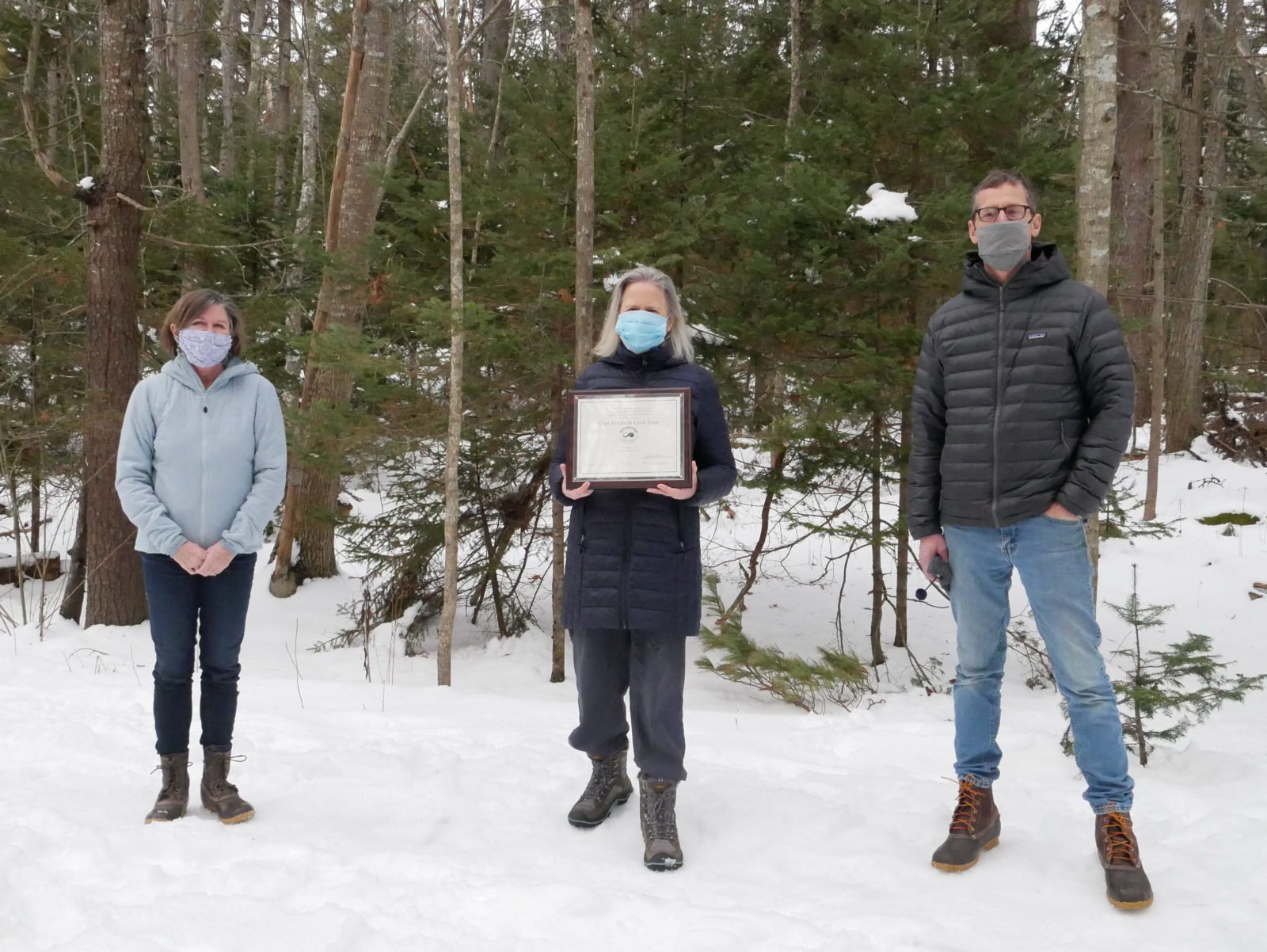 Just this past December, CELT closed on an agricultural conservation easement at Maxwell Farm — Dyer Field. CELT partnered with the Maine Farmland Trust on this key project to protect the 76-acre farm property and ensure it is never developed and continues to be a resource for community resilience and food production. Other recent CELT achievements include the expansion of Runaway Farm and Robinson Woods Preserve, bringing the total acreage of lands under protection to 845.
"It is exciting to recognize CELT's continued commitment to national standards by renewing this national mark of distinction," said Melissa Kalvestrand, executive director of the Commission. "Donors and partners can trust the more than 400 accredited land trusts across the country are united behind strong standards and have demonstrated sound finances, ethical conduct, responsible governance, and lasting stewardship."
The Cape Elizabeth Land Trust is one of 1,363 land trusts across the United States according to the Land Trust Alliance's most recent National Land Trust Census. A complete list of accredited land trusts and more information about the process and benefits can be found at www.landtrustaccreditation.org.
About the Cape Elizabeth Land Trust
The Cape Elizabeth Land Trust (CELT) permanently conserves and provides stewardship for lands cherished by our community—from shorelands to marshes, from farmlands to woodlands—for the education, use and enjoyment of this and future generations. CELT has steadily grown from its first operating budget of $997 and an all-volunteer operation to three full-time staff members, 31 board and advisory council members, and the permanent conservation of 845 acres on 31 parcels of land. CELT is a grassroots organization supported by over 600 members.
About the Land Trust Accreditation Commission
The Land Trust Accreditation Commission inspires excellence, promotes public trust and ensures permanence in the conservation of open lands by recognizing organizations that meet rigorous quality standards and strive for continuous improvement. The Commission, established in 2006 as an independent program of the Land Trust Alliance, is governed by a volunteer board of diverse land conservation and nonprofit management experts. For more, visit www.landtrustaccreditation.org.
###