Welcome to Creature Feature, a weekly series from the CELT education team highlighting local wildlife. Each week, we will share a short introduction to a local organism that you might encounter in your backyard or on our trails.
You may have recently heard about a very special event happening this summer: the 17-year cicadas are emerging! Periodical cicadas emerge every 13 or 17 years, depending on the species. Brood IX, as this grouping is dubbed, last emerged in 2003. The 17-year periodical cicadas are distributed across the eastern, upper midwestern, and Great Plains states within the U.S., while the 13-year cicadas occur in the southern and Mississippi Valley states, but some may overlap slightly.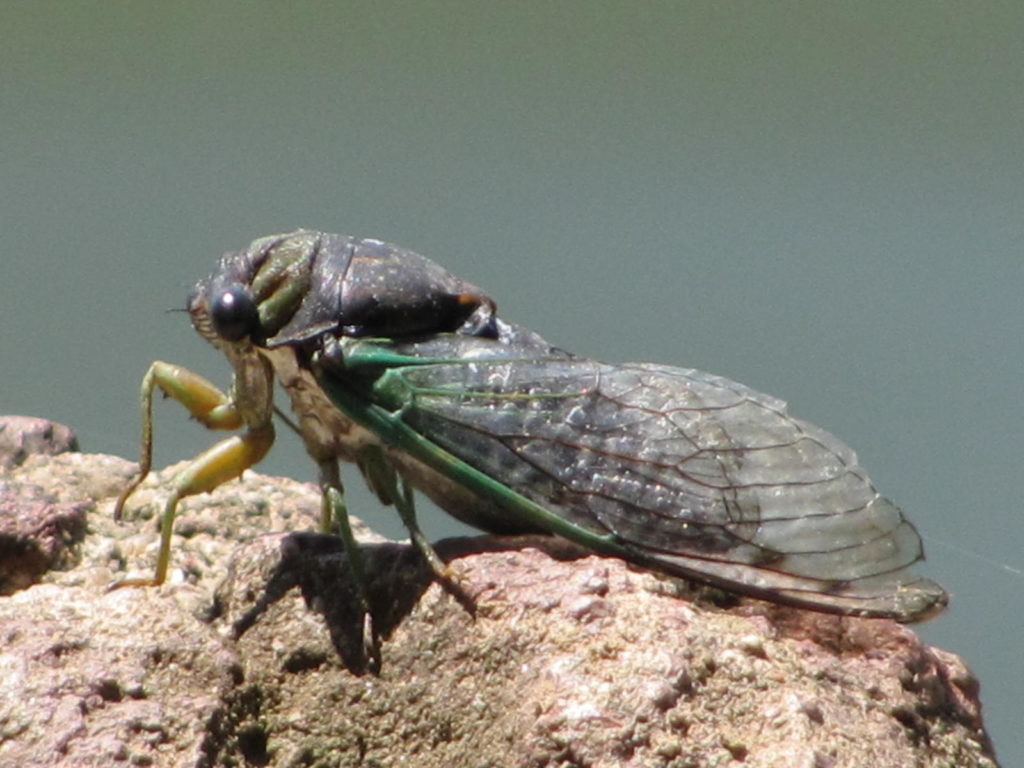 While periodical cicadas only range as far north as New York and occasionally Massachusetts, here in Maine we have annual or "dog-day" cicadas that emerge every year in late July and August.
Cicadas have been around for millions and millions of years. It is possible that some dinosaurs heard the same signing that many of us hear each summer when the cicadas are out. While often compared to locusts, cicadas are actually a part of their own superfamily, the Cicadoidea, and are true insects.
Being a "true insect," the cicada has three body parts (the head, thorax and abdomen), two large, compound eyes, clear wings, and six jointed legs. The antennae are short and bristly. Adult cicadas range in size from 1 to 2 inches (2.5 – 5 cm) long.  Cicada nymphs eat the sap from trees such as oak, maple, ash and willow.  It is thought the adults "drink" sap from plants.
Can you imagine having your skeleton on the outside of your body? Well, a cicada does! Cicadas like all insects have an exoskeleton which is an external skeleton that supports and protects an animal's body. When the insects grow, they must shed or molt their exoskeleton. Sometimes if you're lucky you can find a cicada molt at the base of a tree. In Maine it is more common to discover a cicada's shed exoskeleton on a tree than it is to find an actual cicada. This is because they are strong fliers that spend their time high in the trees, so you are very unlikely to encounter one in person.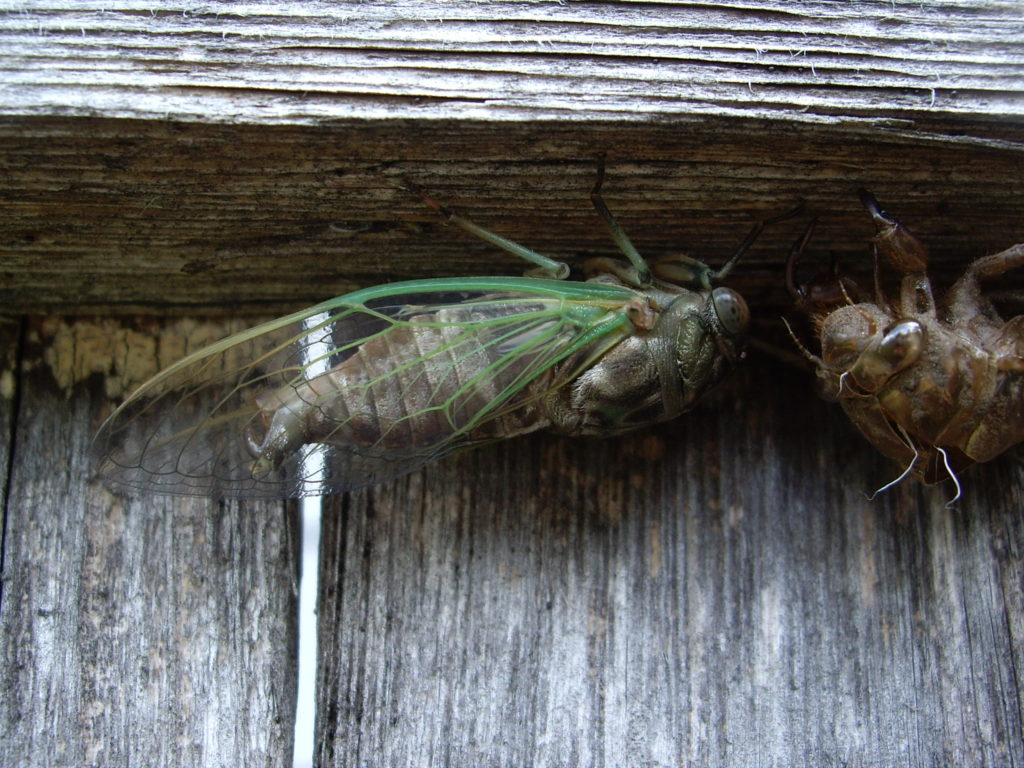 While seeing a live cicada might be a challenge, hearing them is a piece of cake! Cicadas sing during the day when most other creatures are quiet. They can get very loud!
Growing up in the Midwest, I loved the sound of the cicadas. For me it was the sound of summer. To this day I still look forward to hearing them each year, and always hope that I might get a glimpse of these beautiful and fascinating insects!
—BY LISA GENT, CELT EDUCATION COMMITTEE CHAIR