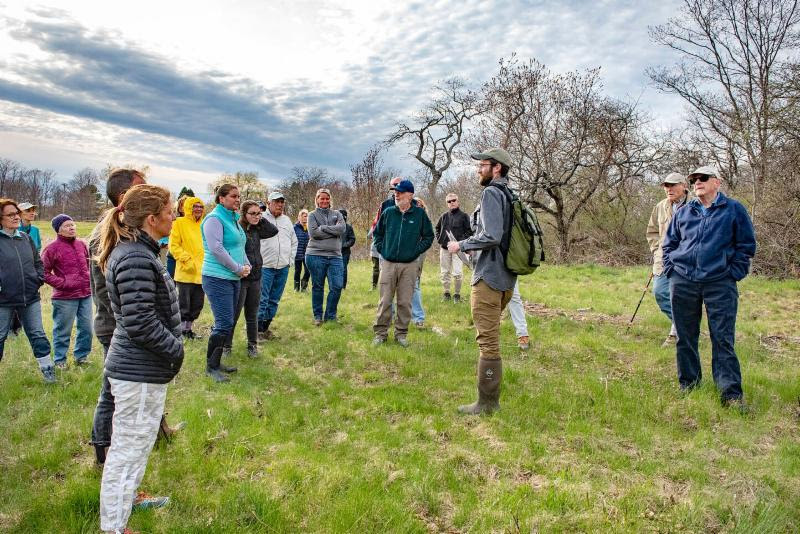 On May 9th, members gathered for the first public walk at our newly christened Pollack Brook Preserve! Nearly thirty people joined our stewardship manager, Stewardship Committee members, and board members for an hour-long exploration of 50 acres of sunny fields and spruce-filled forests. 
We discussed the history of the land, toured some preliminary trails through the woods, learned about some of the local ecology, and had a great time! 
Our staff and volunteers will be spending lots of time on this property this season as we embark on our management planning process. Stay tuned for more updates, trail building opportunities, and public walks!