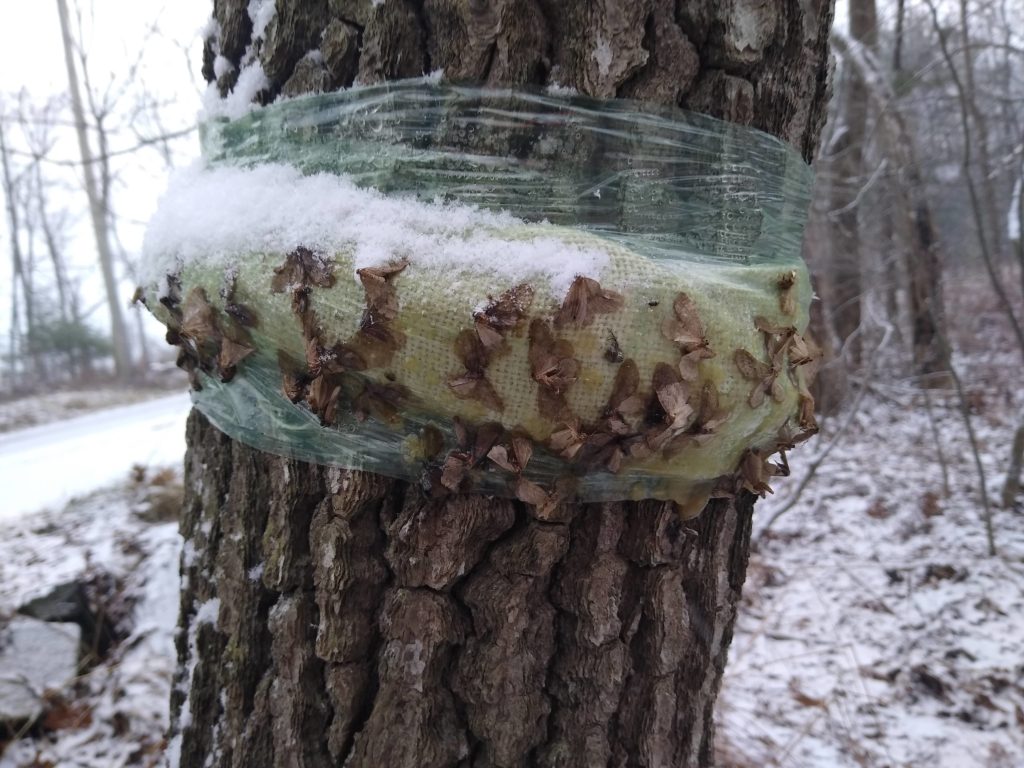 On December 8th, CELT staff and volunteers set out to defend our hardwoods against the threat of winter moths. Over a morning of hard work, we were able to wrap the trunks of over two dozen hardwoods along Shore Road. Cape Elizabeth has lost a lot of great oaks to the invasive winter moth, and this is an important step towards preventing the untimely deaths of many more.
The very next day, there was a large hatch of winter moths from dormancy, and the band traps have done a great job of trapping the wingless females from making it to the tops of the branches to lay their eggs—see picture below!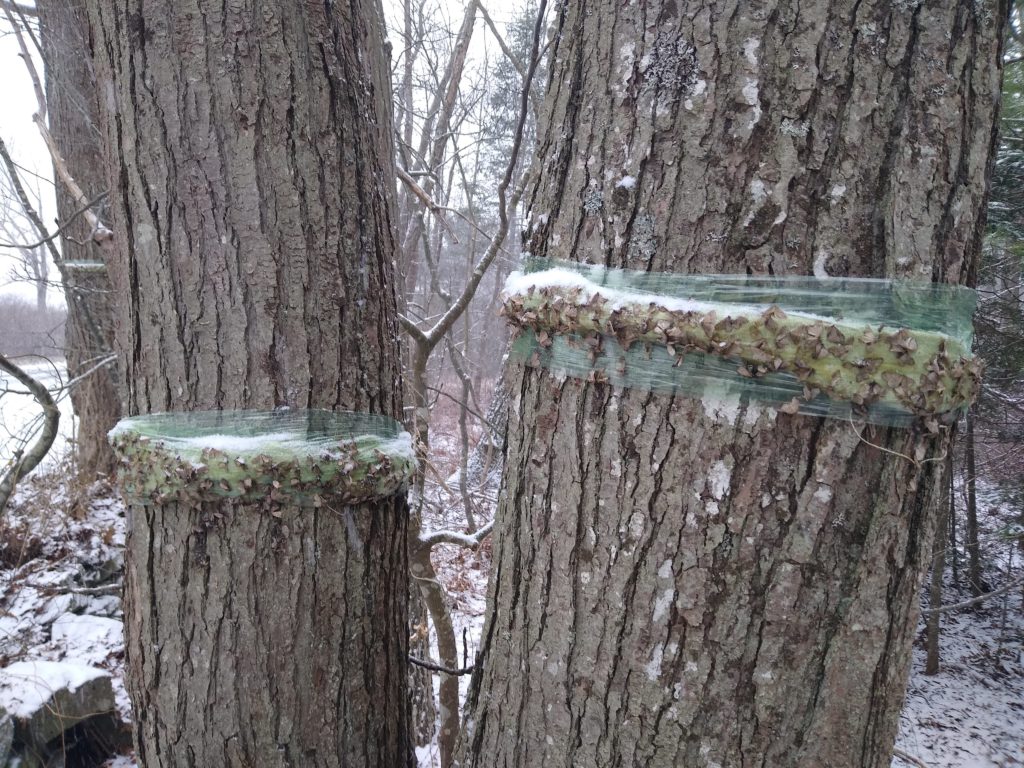 It may not be too late to band your trees—winter moths will be active on any relatively warm (above freezing) days into January. Email christian@capelandtrust.org for questions about DIY methods!