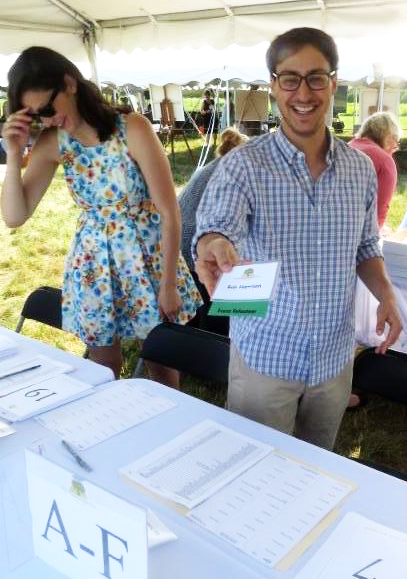 You don't want to miss CELT's 12th Annual Wet Paint benefit auction, held this year on June 30th at the beautiful seaside estate of the Holden family. Tickets are on sale now and are moving quickly on our website and through Eventbrite and Facebook.
Over the weekend of June 28th-30th, 30 juried artists will spread out across Cape Elizabeth to paint its iconic landscapes. Their brand-new creations will be auctioned off – some while still "wet" – at an outdoor reception overlooking Pulpit Rock, starting at 4:00 p.m. Sunday afternoon. You can see samples of the participating artists' work on our website.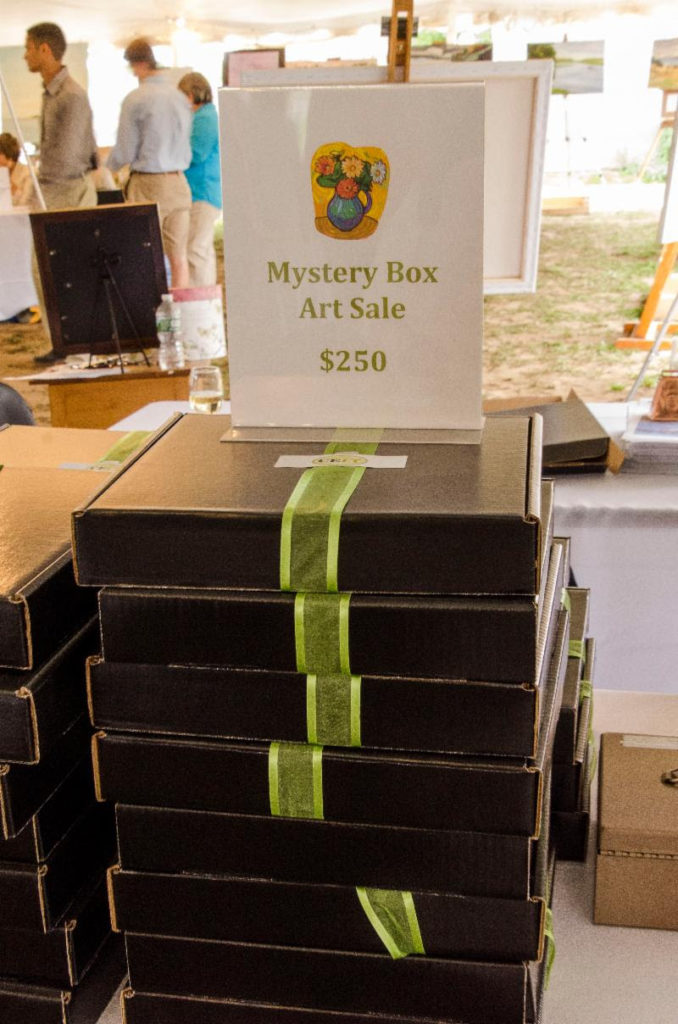 We will also have for sale the ever-popular Mystery Boxes. One of our volunteers commented, "Mystery Boxes are intriguing; they hold a little treasure from a juried artist and you have the pleasure of opening the box for an added surprise!" Past buyers have given the painting to a child moving into a first apartment, or given it as a graduation, birthday or housewarming gift. Another kept her box closed for nine months and then invited friends for cocktails and an "opening of the box"!
More than 60 volunteers are needed to bring this benefit to life. Email natasha@capelandtrust.org if you'd like to help. We particularly need food servers, people to display the paintings, and clean up crew.
We're grateful for the generous support of many businesses, including: ETHOS, R.M. Davis, Inc., Key Bank, 360 Uncoated, Eyecare Medical Group, Inn by the Sea, Oak Hill Beverage, Town & Shore Associates, Wright-Ryan Homes, Casco Bay Frames & Gallery, The Marc Gup Real Estate Group at Keller Williams Realty, Huffard House Design, Knickerbocker Group, Maine Limousine Service, Two Lights Dental, and the Veterinary and Rehabilitation Center of Cape Elizabeth. Beverages graciously donated by Geary Brewing Co. and Lone Pine Brewing Co.