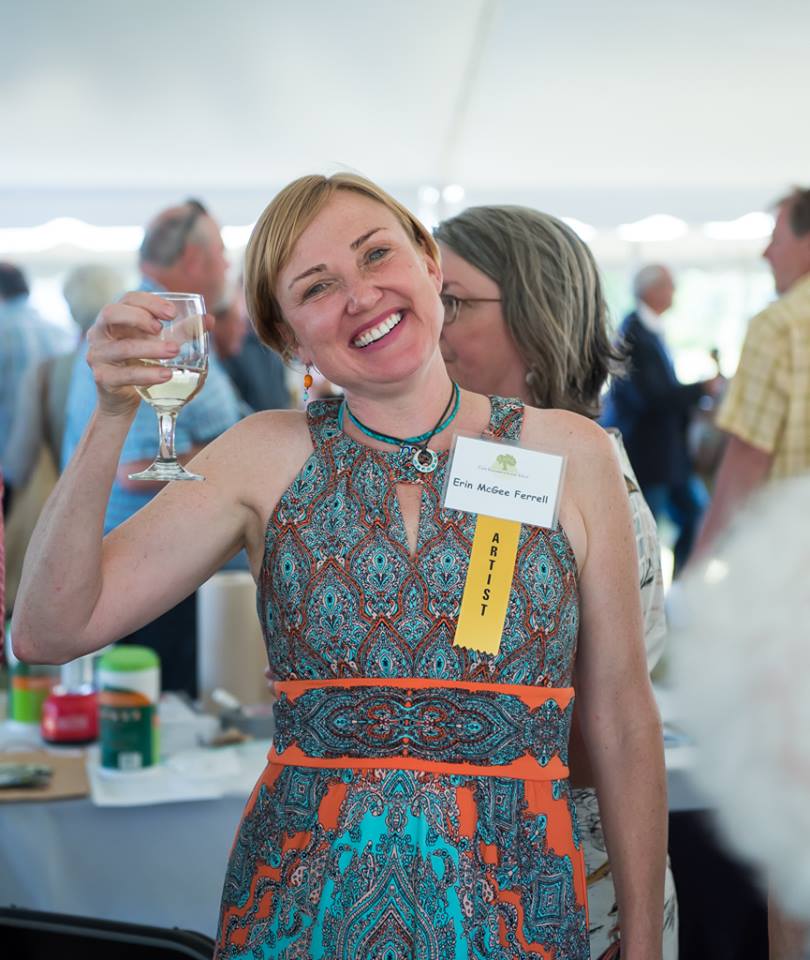 We are thrilled to bring our signature Paint for Preservation Wet Paint Auction back for its 16th year on June 25th, 2023. This exciting event is CELT's only fundraiser of the year that supports our conservation, stewardship and education programs for the community. With the generous support of the juried artists who donate a portion of their art sales, our corporate sponsors, and our Host Committee members, we are able to conserve and care for the very special places in Cape Elizabeth.
Please join in the excitement of this event and show your extra support for CELT's conservation and stewardship of lands in Cape Elizabeth by joining the Host Committee this year!
Join the P4P Host Committee!
With a contribution of $150 per individual, $300 per couple, you will receive a ribbon for your name tag, and your name(s) will be:
listed

on the Paint for Preservation website

included

in social media wherever possible

listed

on a large poster displayed at the event

(*if we receive your donation by 6/13/23), and

announced from the auction platform

.
To add your name to this special list, all you need to do is buy a Host Committee Ticket here on our Eventbrite page.
We appreciate your help making this event a great success for all who participate, for the artists, and for CELT!