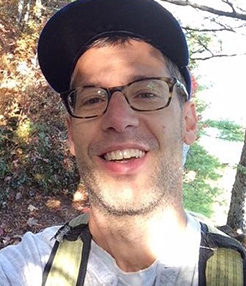 After serving on the CELT Board of Directors for the past 6 years and as the Lands Committee Chair for the past 2 years, David Briman has taken on the role of Interim Executive Director.
David grew up in New Jersey playing hide and seek in cornfields. He attended Rutgers College and received a law degree from New York Law School. David, his wife, Katie, and their three daughters moved to Cape Elizabeth from New York City in the summer of 2015. Prior to trading in city life for the Maine coast, David's work life was focused on his real estate law practice.
David is thrilled to be a part of the dynamic CELT staff. In addition to walking in Robinson Woods with his family, he enjoys alpine and nordic skiing, hiking, biking, kayaking, and gardening.
Say hello: David@capelandtrust.org.