After much consideration, we are excited to announce that our signature fundraising auction, "Paint for Preservation," will go on – albeit in a slightly different format.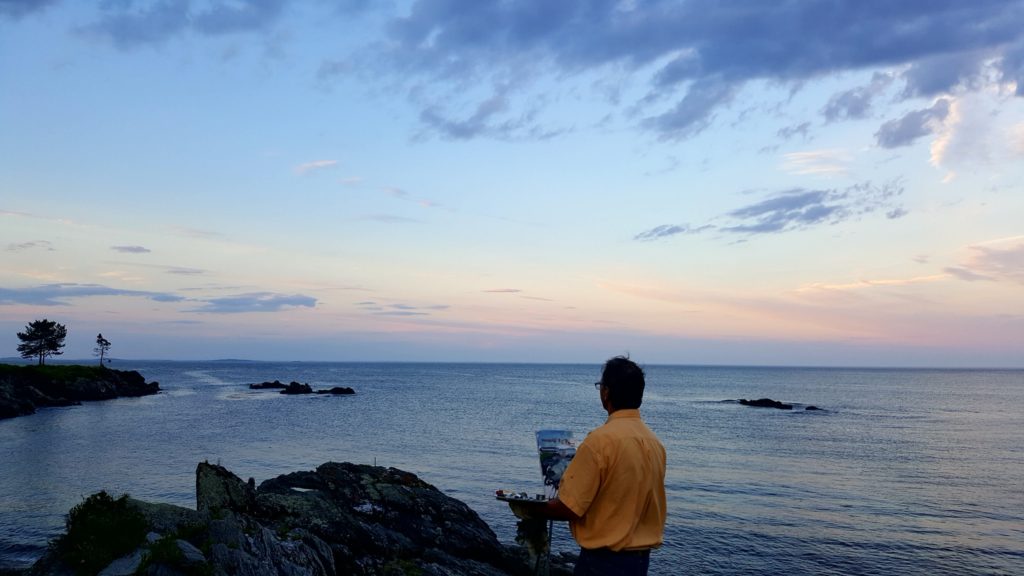 With the State's guidance on gatherings in this time of COVID-19 still in flux, our plans for the event are evolving as well. This we can tell you – we will welcome 30 plein air artists to paint in physically-distanced locations around Cape Elizabeth on the weekend of August 28-30. Art lovers will be welcome to view their works-in-progress (at an appropriate distance of course) throughout the weekend. Then, on the weekend of September 12-13, we will hold a celebration and online auction of the resulting artworks. Mark your calendars!
Says Claudia Dricot, event founder and chair of the planning committee, "We went back to the drawing board to reinvent Paint for Preservation in a way that would respect the need for social distancing and yet would bring the community together to celebrate art and Cape Elizabeth and, in so doing, raise much needed funds for CELT's important mission.'' She added, ''It will also be important to help the artists who have supported us over so many years and who are facing their own economic stresses this year."
Paint for Preservation is CELT's largest annual fundraiser, in past years raising more than 20% of its operating budget. Those funds support our work to conserve and care for the treasured natural spaces that are so important to the Cape Elizabeth community, especially in times like these when getting outside is more important than ever before.
Event details are still being worked out, so there will be much more information to come. For now, please save these dates and plan to join us for a one-of-a-kind experience!