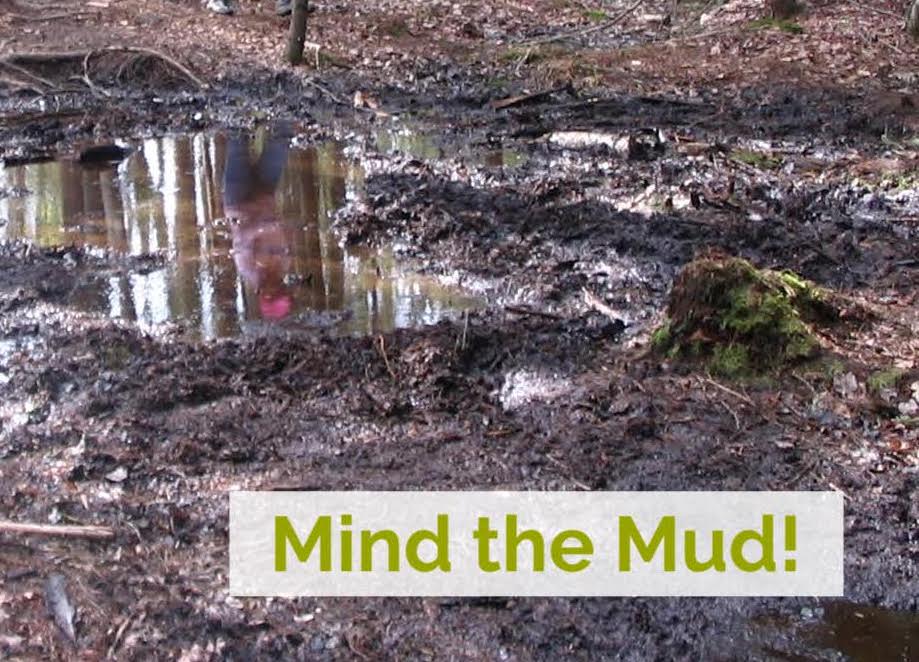 Muddy trails are an unavoidable part of spring in Maine, but it's up to us to make sure the damage doesn't spread beyond the wet season. Here are some ideas for making the most of the next couple of weeks:
Spend time on the coast instead of in the forest. When was the last time you explored Trundy Point or Kettle Cove at low tide?
Head to a nearby preserve with hardened (paved) trails, such as Scarborough's section of the Eastern Trail.
If you do hit the trails, come prepared to get wet—it's actually better to walk (or ride) through the mud than detour onto dry (but sensitive) areas next to the trail. That being said…
The single best thing you can do for the trails is to stay off of them until they dry. While we aren't closing trails this year—if we learned anything from the last twelve months, it's that outside spaces are essential—we're counting on you to help us minimize the impact.
If you have any questions about trail maintenance or spring season "etiquette," email our stewardship team at stewardship@capelandtrust.org.