On the shore of Pond Cove, native wildflowers are already beginning to pop up in the small strip of forest between the rocky beach and Shore Road. Just three months ago, this area was densely packed with shrubby honeysuckle, a non-native, invasive plant that has taken over coastlines and field edges all around Cape Elizabeth. Thanks to the work of the Cape Elizabeth Land Trust (CELT), this coastal dune will soon be repopulated with a native ecosystem, significantly increasing its habitat value for the insects, birds, and other organisms that call it home.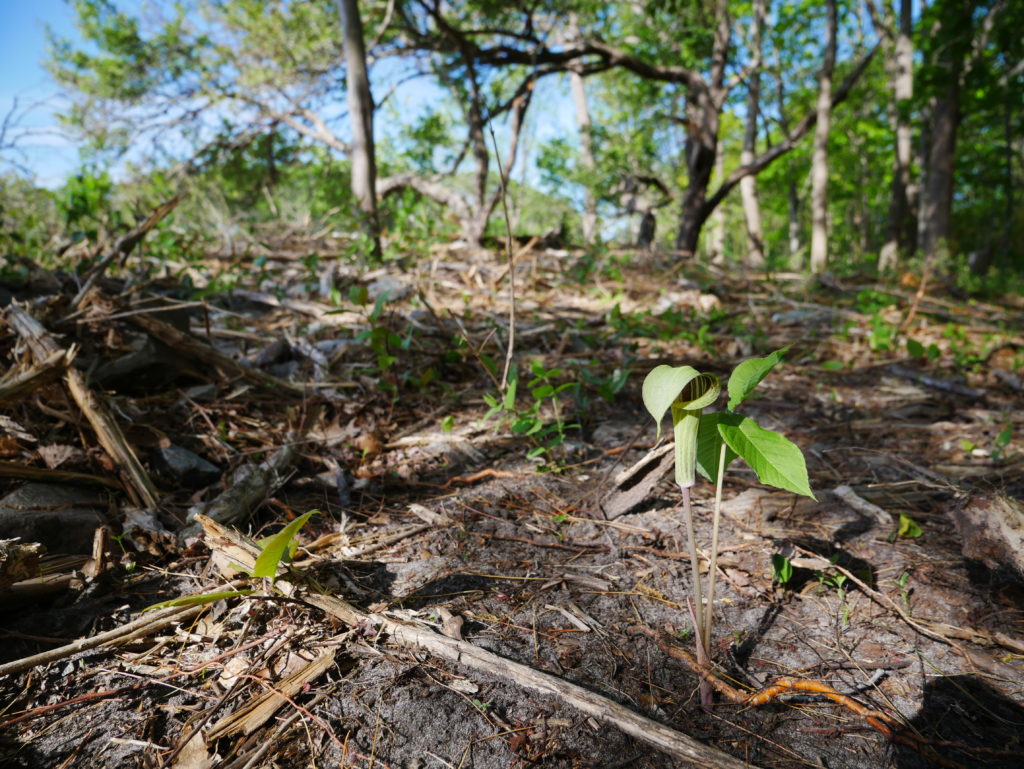 Restoring native plants has a wide range of ecological benefits. In particular, native plants are necessary for insect species to survive. The spread of non-native plants causes decreases in insect populations with devastating ripple effects for other species, particularly birds, that rely on insects as a major food source. While non-native plants may provide shelter and some aesthetic value, their broader ecological value is limited.
The treatment at Pond Cove and other areas of Robinson Woods Preserve builds on CELT's experience and success in combating invasive plants at Trundy Point. There, two years of intensive removal of invasive plants resulted in a strong resurgence of native species across a large section of the secondary dune.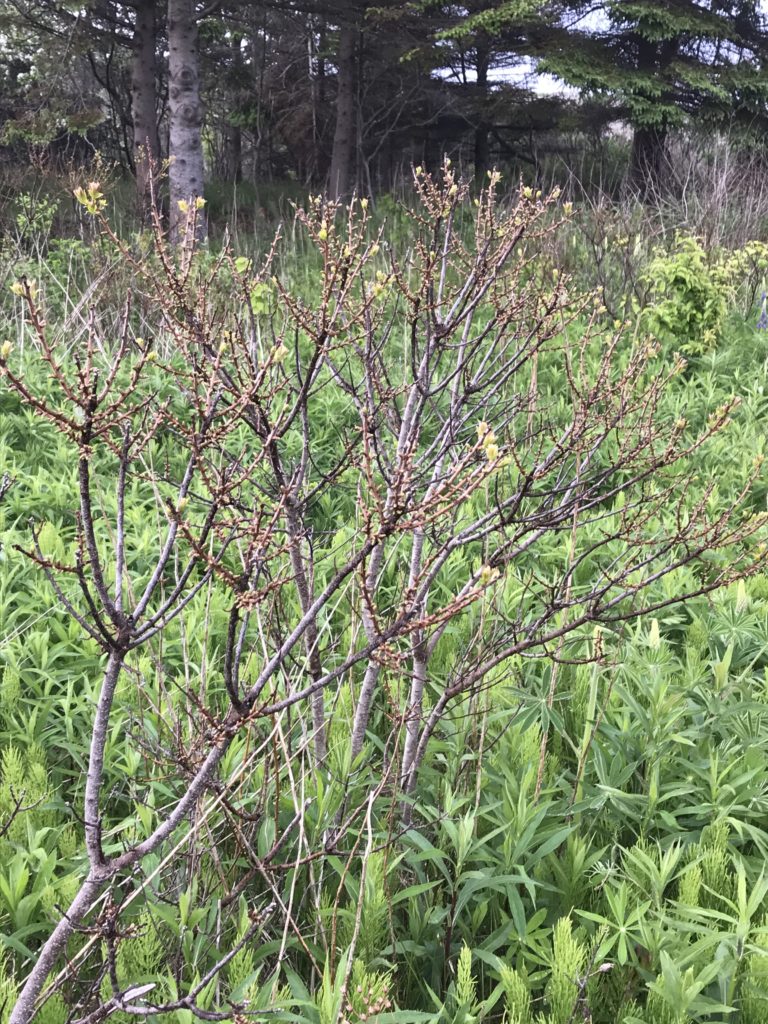 Mowing patches of invasive shrubs is the most effective and practical approach to dealing with dense areas of invasive plants. Manually removing these plants all at once, rather than taking a piecemeal approach, stops the plants from spreading back into cleared areas between successive years of treatment. This has been CELT's experience at Pond Cove, where many hours of volunteer work over the years failed to beat back the aggressive honeysuckle.
In the next couple of years, CELT plans to remove any straggling invasive species while allowing the native plants to creep back into the area. Within a few years, the coastal dune will be restored with a diverse range of ecologically-valuable native plants and the animals that call them home.
Native plant restoration is a primary focus of conservation in Southern Maine. Other nearby efforts include Wild Seed Project's Pledge to Rewild and Maine Audubon's Bringing Nature Home. Both of these programs emphasize the ecological necessity of repopulating the landscape with native plants.
The work at Pond Cove, and other areas in Robinson Woods Preserve, was performed by Vegetation Control Service, a Massachusetts-based company specializing in invasive plant removal and other natural resource field work. The firm was contracted by CELT to help deal with the most densely-overgrown areas on CELT preserves. In addition to their work on invasive species removal, the company is assisting CELT and US Fish and Wildlife Service with the New England cottontail habitat project at Runaway Farm.
For more information, contact Cape Elizabeth Land Trust at info@capelandtrust.org or (207) 767-6054.