Thanks to a partnership with the Cape Elizabeth United Methodist Church (CEUMC), we are very close to securing permanent protection for the final piece of the Cross Town Trail! CELT signed a purchase and sale agreement last fall to place a conservation and trail easement on most of the forested portion of CEUMC's property off of Route 77. This new easement will protect 6.37 acres in perpetuity, bringing the total area of land under CELT's protection to just over 850 acres.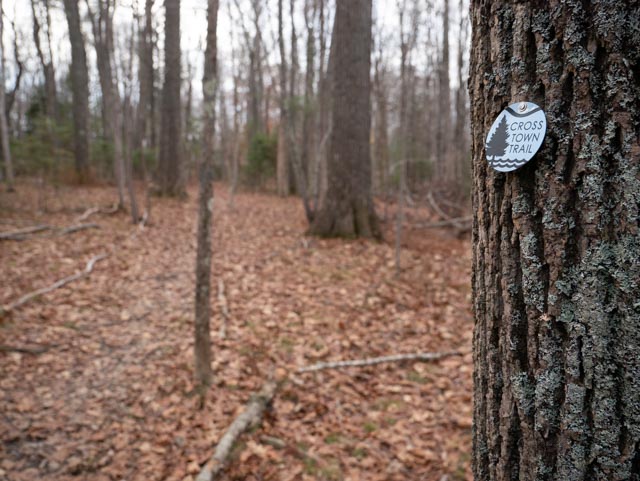 In addition to protecting the forest for ecological values, the easement guarantees recreational access to the trail through the woods behind the church forever. A separate agreement will protect space for parking in the adjacent lot.
This trail is a key connector to Robinson Woods via the Canter Way Trail, and until now it has been the only section of the 7.8-mile Cross Town Trail that does not have permanent protection.
"CELT has long considered protecting the Cross Town Trail one of its important responsibilities," says Board Member Bill Luneburg. This popular trail stretches from Fort Williams to Kettle Cove, visiting many of Cape Elizabeth's natural spaces along the way. CELT worked alongside the Town and private land owners over many years to preserve land and acquire access rights to make the trail a reality.
The CEUMC has graciously allowed people to use the trail for years. The entire congregation takes environmental responsibility and education seriously. Their "Eco Ministry" uses the space for walks, demonstrations and presentations, a ministry that the congregation is looking to expand in the future.
"CEUMC is pleased to join with CELT in preserving this beautiful piece of forested land in the middle of Cape Elizabeth. This easement is an important part of our focus on environmental ministry and protecting the world around us. We hope this begins a long relationship with CELT that results in many collaborations going forward."

Steven Hill, Chair, Administrative Council, CEUMC.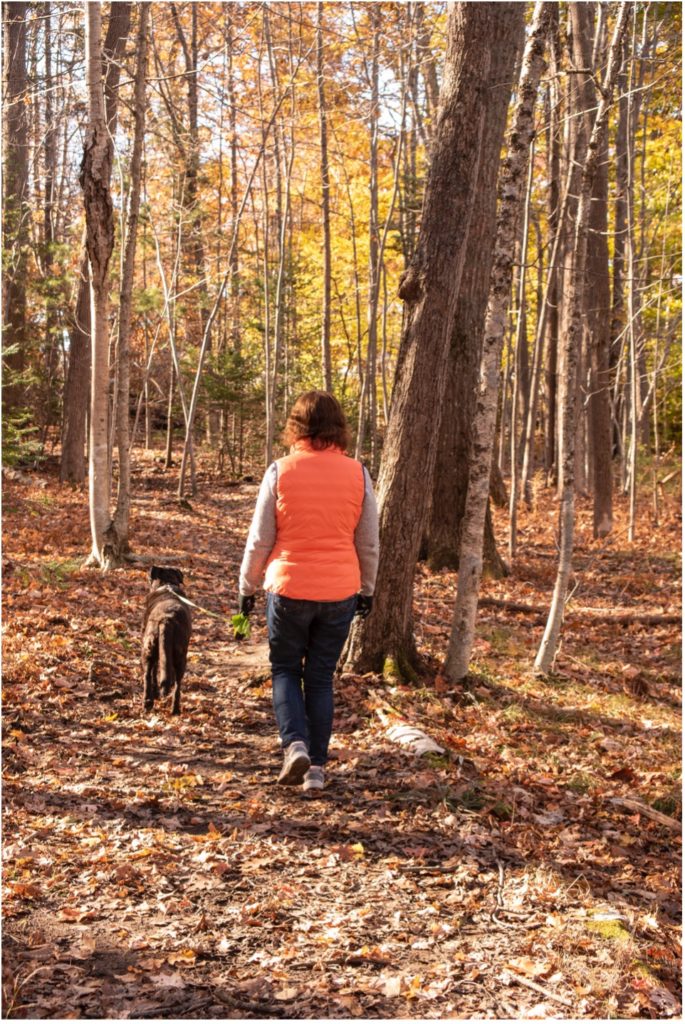 To most people, little will appear changed with the purchase of this easement. What users now and in the future will have is the reassurance that their children and grandchildren will be able to walk or ride this trail forever.
CELT now has only until the sale closing on May 31st to raise $480,000 to complete the acquisition. Thankfully, with the success of the Forever Cape campaign last year, a portion of that will be paid from remaining campaign funds. However, we have a gap of $167,000 to fill, and fundraising efforts have begun.