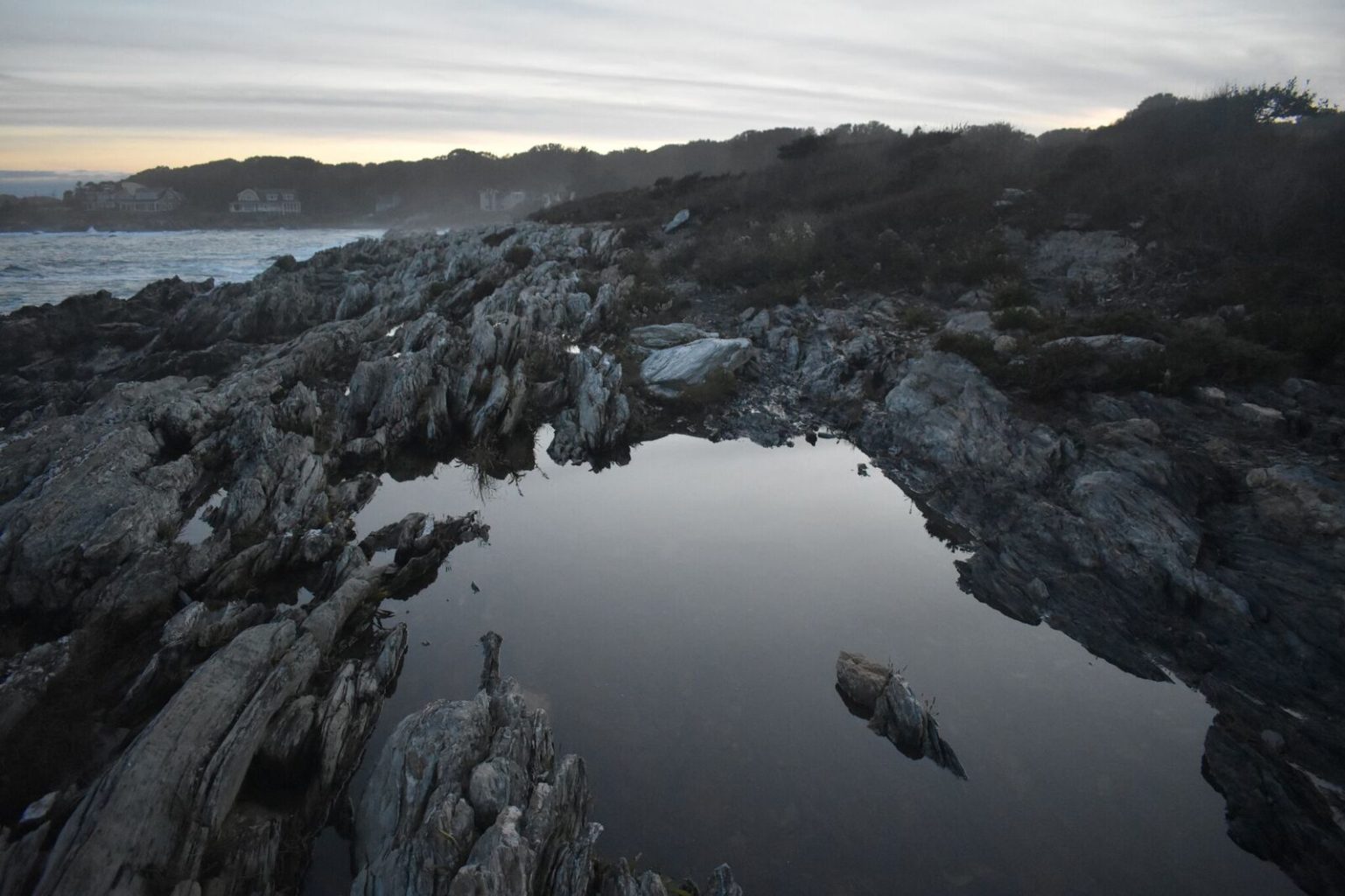 Big congratulations to the three winners of our photo contest From Farm to Forest: Capturing Natural Cape! Seventh-grader Simon Shyka-Brown with his eye-catching landscape of rocks and water at Trundy Point captured first place. Middle-schooler Simon says, "I just got into photography and when I heard about this contest I thought I might enter it." (Well, Simon, it appears you have abundant natural talent!)
Ed Gilman received second with his wonderfully moody photo of the waterfall in Robinson Woods. The new Cape resident wrote, "I am a hobbyist photographer who caught the bug after getting a decent camera to take photos of the kids." Ed explores CELT trails frequently with his family and was enjoying a walk with them the day he took the photo of the waterfall…
…and third place was awarded to Cape student Maxwell Nelson for his sparkly sandpiper shot.
Honorable mentions go out to two shutterbugs who weren't afraid to get outside in the cold: Cathy Houlihan with her photo of a snowy walk in Robinson Woods and Garrick Hoffman with his image of a dog catching a snowball at Town Farm.
Many thanks to the 14 contestants who submitted a total of 60 images, and to our jury – Stacey Cramp, Scott Dorrance, and Claudia Dricot – who lent their professional talents and keen eyes to choose from the wonderful entries. We were particularly thrilled to receive entries from numerous students, and enjoyed seeing and reading about how much everyone enjoys preserved lands in Cape! All the photos reminded us how fortunate we are to live in a place with easy access to stunning natural beauty.