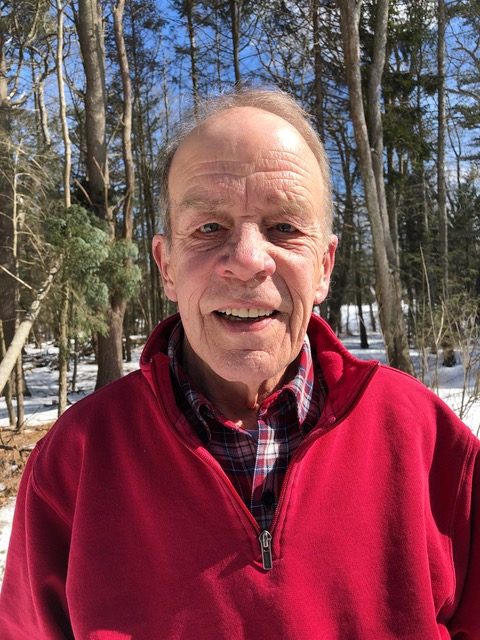 Our newest board member brings to CELT a deep love for Cape's rich landscapes, and deep roots in the community. "Sherm" Altenburg's family has been in town for several generations and his two children and five grandchildren also live here. Sherm and his wife Beverly's home in the Cranbrook neighborhood abuts the Robinson Woods II (RWII) property, which inspires them daily to further CELT's mission.
"We have a beautiful view of the path and field of RWII. The brook to the waterfall and bridge on the RWII path is our western boundary. On any given day, it's not uncommon for one of our grandchildren to appear on a bike from as far away as Broad Cove or across the pond from Olde Colony. CELT has assured this access for our grandchildren, and preserved for us the views we have from almost every room of our house."
Sherm says his primary goal in supporting CELT is to ensure that future generations continue to enjoy the beautiful undeveloped spaces that he's grown to cherish. "CELT has created a tremendous resource for the schools and for the town's diverse population. Every day, we see the results of their work around every corner."
Sherm is retired now but has a background in sales, marketing and human resources and has been involved with fundraising for other non-profits. The Altenburg's have supported CELT for many years and son Garth serves on CELT's Advisory Council.
"Bev and I were honorary campaign chairs for the Cranbrook neighborhood during the RW II acquisition, and since then we've been members of the Conservation Leadership Circle. Joining the Board, I've now become a member of the Membership and Development Committee. I realize how important it is to be sure that CELT has what it needs to do its work, so I've been helping with that. Because I get my relaxation from painting watercolors, I truly enjoy the annual Paint for Preservation Wet Paint Auction."
Sherm and Beverly also enjoy traveling, sailing and time spent at their "camp" on Sebec Lake, which borders the northern Maine woods. "We love the undeveloped landscape. But when we're here in Cape, the sheer beauty, solitude, power of the ocean, and open spaces are our true inspiration. It's worth preserving for generations to come."