Several students volunteered with the Cape Elizabeth Land Trust this month as their school year comes to an end. During the first week of June, five Cape Elizabeth seniors joined CELT for their Senior Transition Projects working across town over five days. At Runaway Farm, they constructed new boardwalks to move the back trail now fully onto CELT property and moved existing boardwalks to cover muddy trail spots. This project has been in the works since last summer. Big thanks to Stewart Kelley, Alexander Medina, Daniel Ryzhov, Tucker Livingston, and Hamza Shir for helping to make it happen.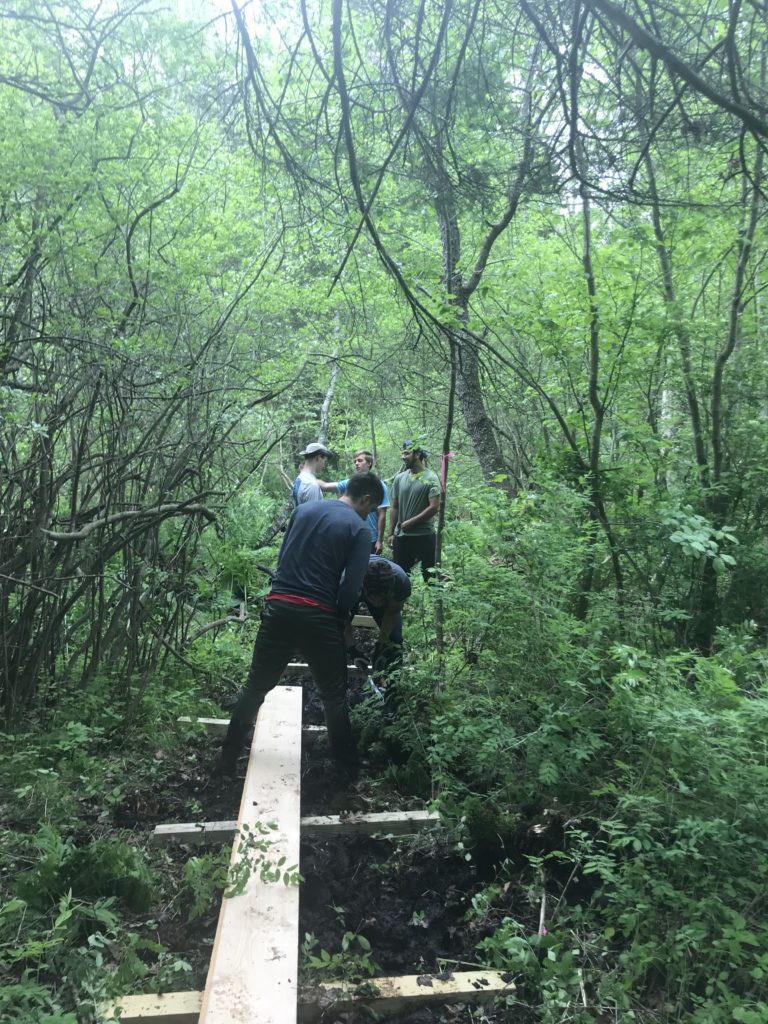 These senior students also worked at Robinson Woods, Great Pond, and Town Farm throughout the week. They addressed a large fallen tree over a trail at Robinson Woods. They picked up garbage at Town Farm. At Great Pond, they rolled up the carpets that were installed three years ago to suffocate invasive seedlings at Great Pond. Now CELT can assess the success level of the carpet efforts, prevent leeching into the soil, and determine the next steps for invasive management (including the June volunteer work party on Saturday 6/18!).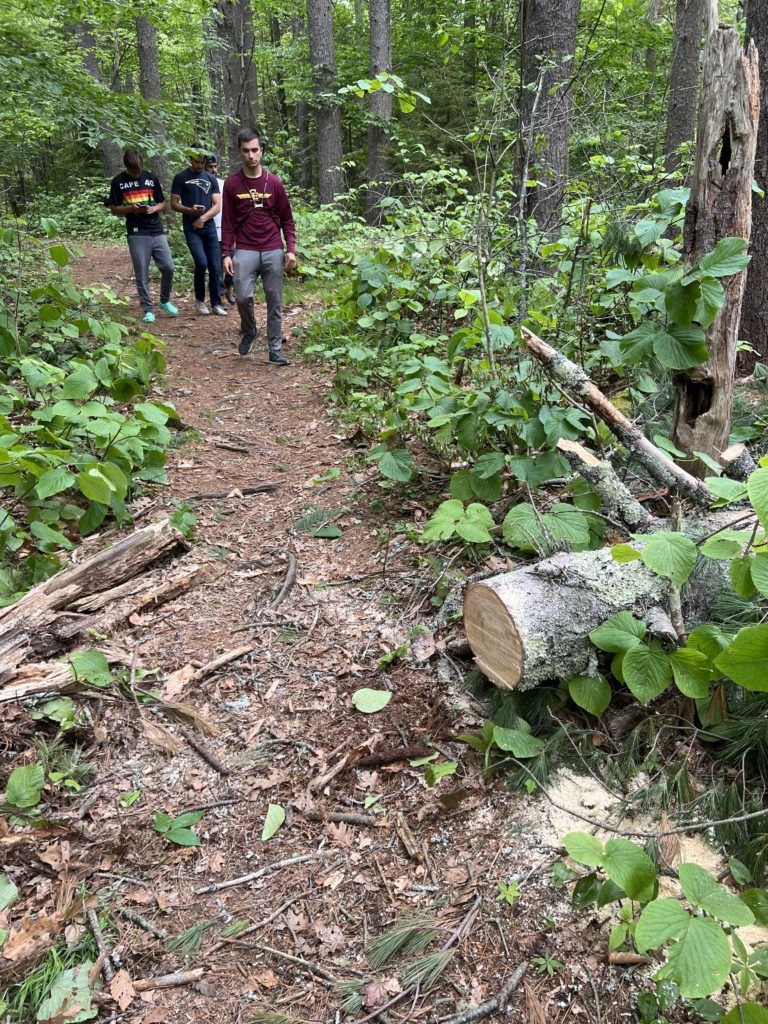 After Senior Transition Projects came the week of 8th grade volunteer projects. This week, groups came to volunteer typically one classroom at a time to build the new trail in Chapel Woods. This section of trail is the final section of the Cross Town Trail to be protected in perpetuity, which was made possible through an agreement between CELT and the Cape Elizabeth United Methodist Church. The 8th grade students helped shovel, rake, and trim the new path connecting route 77 with Canter Lane and Robinson Woods. They worked to block off the old trail that meandered around the boundary lines, and installed markers to confirm its new location.
Thanks again to Mike Hankes and Ardath Dixon for organizing and leading these two weeks of student projects on trails all across town. Take a look next time you find yourself at Chapel Woods or the back loop at Runaway Farm as you explore the trails this summer around Cape!