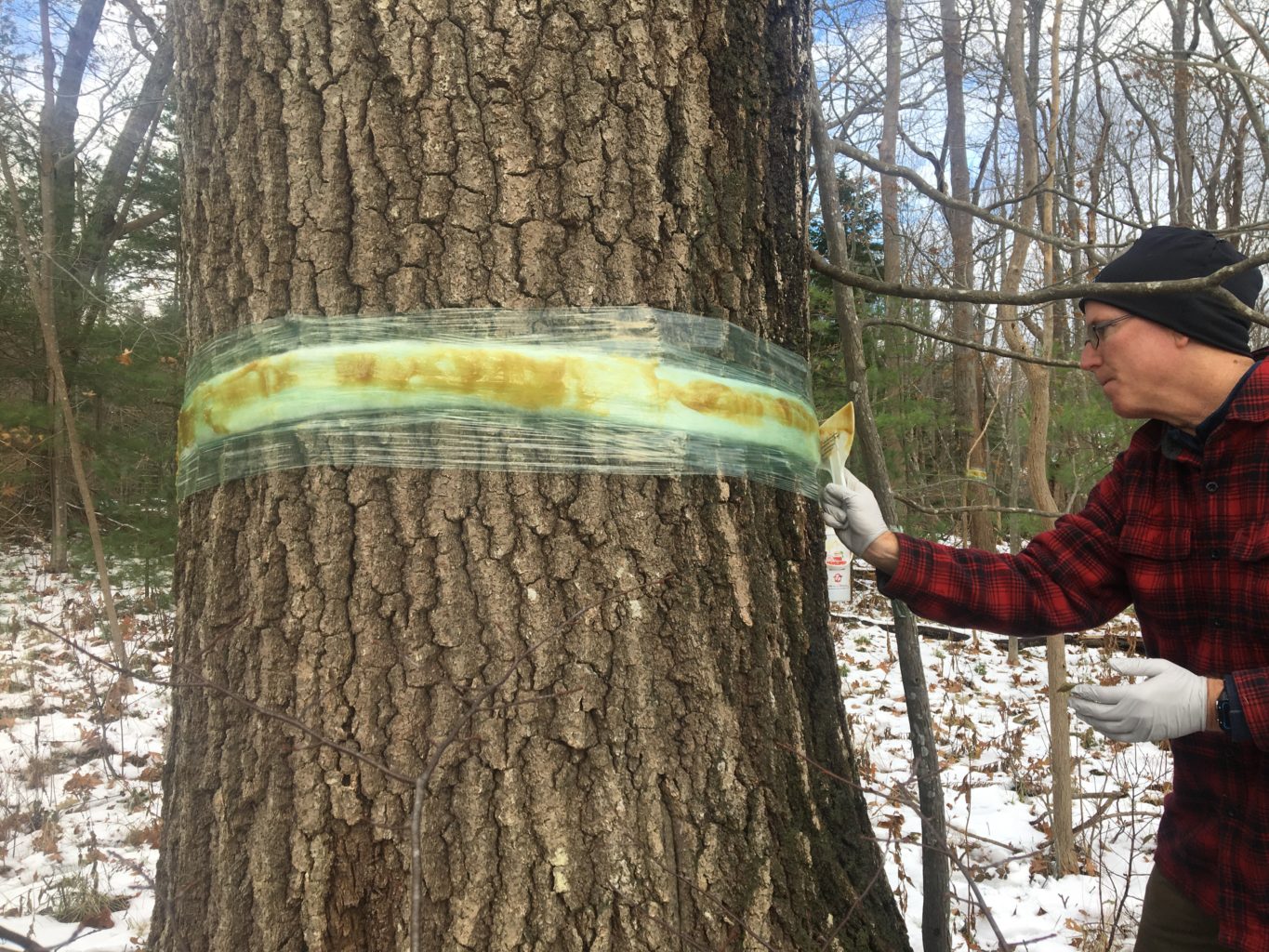 Dec 8
9:00 a.m.
Rescheduled for Dec. 8, 9 a.m.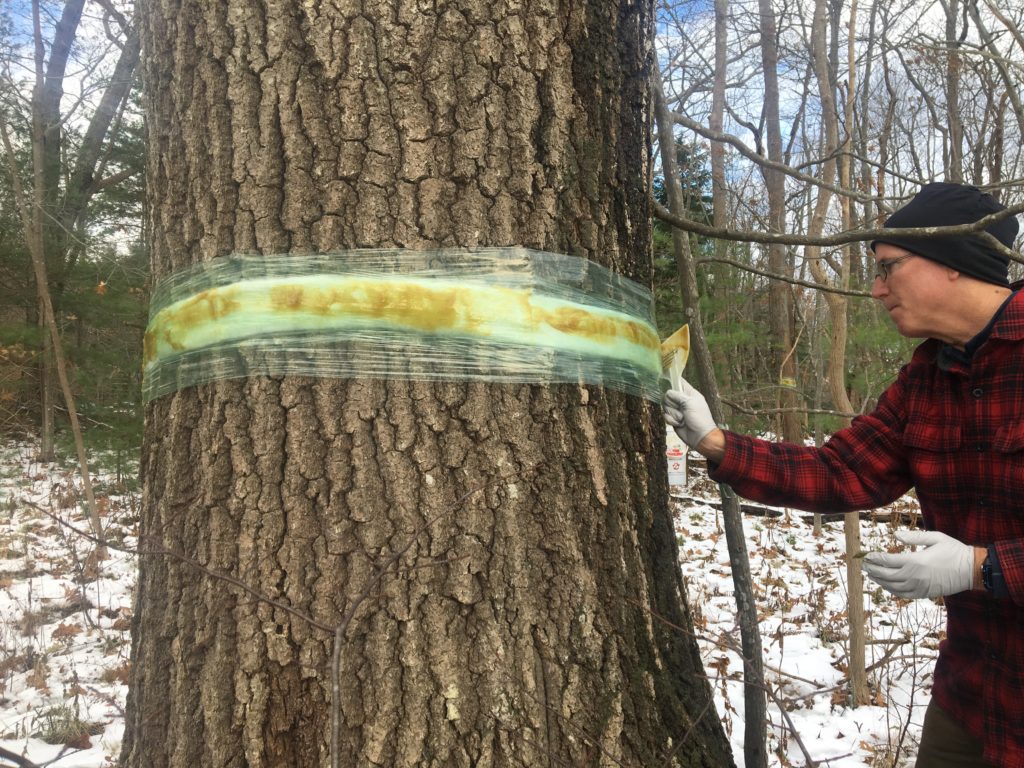 One of the biggest threats to the native landscape of Cape Elizabeth is the invasive winter moth (Operopthera brunnata). In late fall, the flightless females climb up the trunks of hardwoods to lay their eggs, which hatch in early spring and unleash multitudes of leaf-munching larvae. The defoliation caused by these larvae has already caused the untimely death of many of Cape's most stately oaks.
So how can we stop them? By "banding" hardwood trees in the fall with a strip of sticky material, which will trap flightless females making their autumnal march up the trunk. This prevents them from laying their eggs, disrupting the lifecycle and sparing the tree from the next year's infestation.
Please join us on Sunday, November 24th at 9 am in the Robinson Woods parking lot to learn more about this method and to help us band and protect our trees! Contact christian@capelandtrust.org for more information.