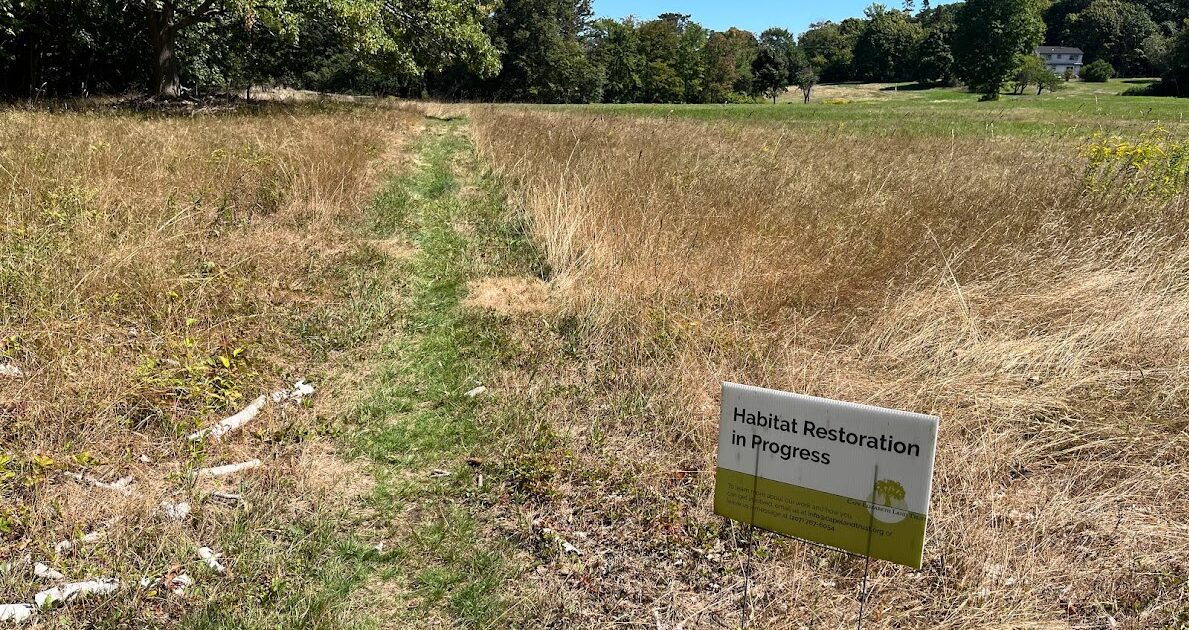 Jan 19
9 - 11 am
Come join for the November volunteer day! We'll be working in Robinson Woods III (the southern ~1/3 of Robinson Woods) to pick up garbage, remove invasive species, and clean up the trails.
We'll have tools to share, but certainly bring any shovels, clippers, trash bags, gloves, or other materials that could be helpful. We'll meet on the trail just off the entrance from Olde Colony Lane (public access corridor between 21 and 23 Olde Colony onto Robinson Woods III, approximately 43.605840, -70.220677). There is public street parking available on Olde Colony Lane, Beach Bluff Terrace, and in the Robinson lot at 1088 Shore Rd, so folks can park in any of those spots and walk in to meet us on the trail.
Register with the link below to help us with numbers, and certainly reach out with any questions to ardath@capelandtrust.org or (207) 767-6054. Hope to see you there!